Withings joins Well Living Lab Alliance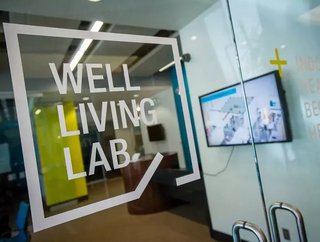 Connected devices created by Withings will be used by the Well Living Lab Alliance to research people's health...
The health division of global electronics company Withings is joining the Well Living Lab Alliance, a consortium of organisations aiming to transform indoor environments for the benefit of people's health. 
The Well Living Lab is a collaboration between wellness startup Delos and the renowned Mayo Clinic. The Lab is designed to simulate real-world indoor environments such as offices and apartments, enabling researchers to conduct human subject studies by altering environmental variables to measure their impact on health, performance, stress, resiliency, sleep, and comfort.
Located by the Mayo Clinic campus in Rochester, Minnesota, the Lab opened in 2016 and has conducted 15 studies since, with four more currently underway. The alliance is currently formed by over 20 renowned organisations. 
Withings create connected devices and solutions that track and collect different types of health data. Its portfolio includes smart scales, watches, thermometers, and sleep and blood pressure monitors that capture more than 20 vital health parameters, including health vitals such as blood pressure, ECG, weight, heart rate, activity levels, sleep apnea, and sleep patterns. 
These connected health devices will be used in Well Living Lab studies to monitor and track participant's vitals and better understand how indoor environments impact health and well-being.
Antoine Robiliard, vice president of Withings business-to-business division, Health Solutions, explains further: "We have built a range of connected health devices that not only help people make improvements to their overall health, but also provide medical professionals and researchers with critical data and insights needed to better understand, treat, and improve health globally. 
"We are proud to be part of the Well Living Lab Alliance and work with the esteemed Delos and Mayo Clinic teams to better understand how environments impact people's health and how we can make improvements to create a healthier world."