More bill reminders don't lead to more payment, study claims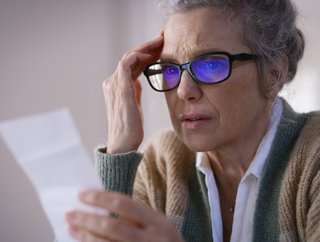 Patients might lack the means to pay, or may be put off by confusing payment processes.
A new study from digital health startup Cedar shows the importance of finding an optimum rate of frequency when sending bill reminders to patients
New research from digital health startup Cedar has demonstrated a counterintuitive relationship between the number of times a patient is chased for payment, and the likelihood that they will pay.
Cedar's data shows that more reminders do not necessarily lead to more payment. Indeed, the New York-based company, which raised US$200mn in a Series D round two years ago, noticed a 3% higher bill resolution rate when healthcare providers reduce the number of text messages they send. It says the optimum frequency for most patients is one single text followed by an email every 10 days and mailers every 30 days.
The research appears to show that the problem does not involve consumers forgetting to pay, but rather being unable to pay – either because of a lack of affordability, or because of confusing payment flows that mire the industry. Separate research from the Kaiser Family Foundation lays bare the extent of medical debt facing Americans in the midst of a cost-of-living crisis; around half of US adults say they experience difficulty affording healthcare costs, while a "substantial" share of consumers aged 65+ struggle to pay for various aspects of their healthcare, including services not generally covered by Medicare like hearing, dental and prescription drugs.
Cedar estimates that providers may be chasing patients for hundreds of millions of dollars, resulting in tens of millions' worth of uncollected patient payments, which are then written off and lost to the industry. "Patients feel overwhelmed, threatened and often angry," its report says.

Discounts alone 'not enough' to incentivise settlement
Providers often incentivise patients to pay outstanding bills by offering discounts, but the relatively low percentages involved are inadequate. The HealthTech startup encourages providers to combine discounts with payment plans, as any discount offered will only be effective if it brings the bill within reach of the customer's affordability.
Cedar's research shows that combining discounts with payment plans results in a 13% increase in payment received by health systems. "This is why we think it's essential to combine affordability with flexibility, and sequence these options with empathy," the company says.
And it's not just bill reminders that risk alienating patients, either; at a time of low consumer retention, 35% of patients say they will switch healthcare providers if they encounter a poor digital experience.
In the foreword to its report, Cedar notes: "Health systems struggle with what appear to be two bad options: absorb increased patient bad debt in a moment of tremendous financial pressure, or aggressively pursue patient collections despite the risk of a poor patient experience (and bad PR). Treating patients like delinquent debtors not only falls short of the mission of most leading healthcare institutions – it also doesn't resolve bills.
"For too long, providers have pursued patients for 'collections'. It's time to introduce a new model of patient engagement that applies a consumer lens, oriented to resolving a bill rather than simply collecting a receivable. True consumer engagement not only increases payment but also improves satisfaction."