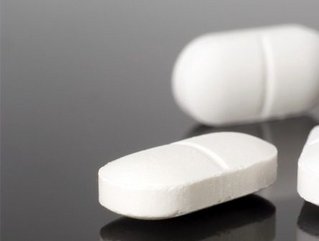 1 – Lipitor The patent for the biggest selling drug in the world; Pfizer's cholesterol reducing Lipitor, was...
1 – Lipitor
The patent for the biggest selling drug in the world; Pfizer's cholesterol reducing Lipitor, was initially due to expire in June 2011 but an extension meant it didn't finally bite the dust in the US until November 2011 and is expected to expire once-and-for-all in May 2012 in European Union (EU).
In 2010, sales of Lipitor reportedly accounted for over $10 billion of Pfizer's annual income, a significant portion of its total revenue. When Pfizer was granted a 10 month extension on Lipitor's patent in the EU, the Financial Times reported it had the potential to earn the company an extra $770 million.
Well, in an attempt to cope when Lipitor loses its patent, Pfizer has apparently cut the amount of money it is investing in research and new drug development; there are rumours its R&D budget will be reduced by 30 percent within the next two years. It has also been reported that Pfizer will dedicate more of a focus to producing drugs with a slightly lower earning potential, things such as anti-inflammatory treatments and anti-cancer drugs. In 2009 the company also announced the loss of 8,000 jobs in the run up to the end of Lipitor's licence.
2 -  Plavix
Earning manufacturers Bristol-Meyers Squibb (BMS) and Sanofi Aventis over $9 billion in 2010, the patent for blood thinner Plavix is due to expire in May 2012. BMS is likely to be most affected by the loss; Plavix was responsible for 34 percent of its revenue and it is also losing the rights to fellow best seller Avapro in 2012.
3 – Enbrel
The patent loss of arthritis and psoriasis treatment Enbrel, will affect Amgen and Pfizer who together market the drug. Overall the drug was responsible for $6 billion worth of sales last year – $3.5 billion for Amgen and $3.2 billion for Pfizer. However, Enbrel's biologic form is harder to copy which might shield the two companies from the effect of this expiration.
4 – Seroquel
Although AstraZeneca was initially going to lose the production licence to Seroquel in September 2011, an FDA extension gave the company an extra six months. It will surely be grateful for the extra time to plan how it will cope with a loss of $5.3 billion in annual sales (2010) and over 15 percent of its revenue.
5 – Singulair
Already heavily affected after generic counterparts of Cozaar and Hyzaar emerged on the pharmaceutical market, Merck had to cope with the patent expiration of its asthma and allergy treatment. In spite of the FDA warning of side effects, Singulair's yearly sales consistently hit the $5 billion mark, another 11 percent of the company's revenue.
6 – Zyprexa
Eli Lilly lost the exclusive production rights for its popular bipolar disorder treatment, Zyprexa, in April last year. Sales of the drug peaked at $5 billion in 2010, the equivalent to 22 percent of the company's revenues. To cope with the loss, Eli Lilly has reportedly had to shed 5,500 members of staff.
7 – Actos
Although the patent for Takeda's medication for type 2 diabetes isn't due to expire until August of this year, it is likely to be one of 2012's biggest expirations. From April-December 2010 alone Actos accounted for 27 percent of the Japanese company's  overall revenue, equating to almost $3.6 billion, just over ¥290 billion.
8 – Concerta
The expiring patent on the ADHD/ADD medication was J&J's second major drug loss of the year; 2010 global sales of Concerta totalled $1.3 billion. Although together the two production right losses will be damaging to the pharmaceutical arm of J&J, the company has a more diverse product offering than others which should provide it with some buoyancy.
9 – Levaquin
The expiry of the Levaquin patent was just one of the blows Johnson & Johnson (J&J) had to face in 2011 and it was made even more difficult following the patent losses of its Risperdal and Topamax drugs in 2008 and 2009. An antibiotic, Levaquin was responsible for $1.4 billion worth of global sales in 2010.
10 – Cozaar/Hyzaar
Merck lost the exclusive production rights to these two blood pressure drugs back in 2010 and the affect of the expiration became noticeable last year. Before the patent expired, the drugs earned the company $3.6 billion a year, 13 percent of its overall revenue. Generic counterparts of the drugs have seen Merck's 2010 sales fall by 41 percent.