Top 10 Global Medical Software Providers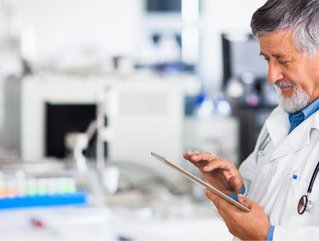 Written by Pooja Thakkar   1. NextGen Healthcare The rising costs of healthcare, the inef...
Written by Pooja Thakkar
1. NextGen Healthcare
The rising costs of healthcare, the inefficiency of old systems and the new healthcare law is driving the industry to commit to improving care, cut overhead costs and promote preventive care. Some exceptional healthcare software providers are already helping to enhance the quality of care, reduce costs, streamline tasks and reduce medical errors.
NextGen Healthcare's Practice Management scheduling and billing software is ranked top in all of the Best In KLAS Awards physician subsets, from single-physician to 150-plus physician practices. The Company offers its customizable medical software solutions to Hospitals and Health Systems, Group practices and Small Practice Groups.
One of the Company's innovations is WorkLog Manager, an automated task management system that instructs staff on time and type of action to be taken. Integration via NextGen's product suite also allows for consistent, real-time clinical and administrative workflow among providers, hospitals, and patients.
2. Eclinical Works
eClinical Works' award-winning medical software emphasizes on error and cost reduction with an increase in the quality of patient care.
Physicians from solo practices through those in enterprise-class health networks can take advantage of the fully functional EHR that connects medical patient records with medical practice management and billing components, all united through one database.
3. McKesson
The highlight of McKesson's Horizon Practice Plus practice management system is the master person index (MPI) that drives accurate patient information, business management and enables scheduling of equipment, rooms, and personnel. The attractive feature for IT managers is access to online worklists that help in tracking patient visit as well as collection of overdue accounts.
4. Allscripts
Allscripts offers software solutions to almost every sector of the health industry. The Company's rules-based engine closely aligns staff preferences with industry best practices by using optimal workflow automation. The result is a connected and productive front and back office. It also helps physicians to secure patient information and receive disaster recovery services.
5. Athenahealth
AthenaHealth's AthenaCollector, the cloud-based software helps track trends, identify issues and improve workflow. The Company's Billing Rules Engine is designed to help physicians collect money by drawing on industry-leading payer-rules intelligence.
Through its innovative Five-Stage Patient Encounter, Athena gives providers multiple charting options allowing focus on patient care and experience.
6. GE Healthcare
Office managers find GE Healthcare's Centricity Group Management 4.0 appealing, as it helps to improve revenue cycle performance through enhanced connectivity for electronic data interchange and offers a patient portal that provides secure web access to pre-arrival information, scheduling, and other key components. The service is delivered in a web-based, true Software-as-a-Service (SaaS) model. 
7. Epic Systems Corporation
Epic develops health systems for mid-size and large organizations and academic institutions such as Kaiser Permanente, and Johns Hopkins Medicine.
Epic's Cadence Enterprise Scheduling software provides context-specific instructions, checks conflicts, and helps with complicated appointment searches. The Company's another feature called the integrated single billing office (SBO) includes a single bill and payment plan that increases patient satisfaction.
8. Cerner Corporation
Cerner's Powerworks Practice Management Software is attractive to midsize to large physician groups looking for an enterprise-wide system to manage front and back office functions, streamline workflow and improve financial performance. The service offers flexible scheduling that maximizes provider productivity and meets rigorous scheduling demands.
9. AdvancedMD
This cloud-based medical practice management software gives physician practices the latest updates to medical codes and rules needed for effective coding & billing. The Central Billing Office (CBO) feature provides centralized access to satellite medical practices from one master office.
This software can also work with over 60 other EMR options.
10. Vitera Healthcare Solution
Physicians and IT managers looking for tools to improve operational efficiency, reimbursement, and collections, Vitera Intergy practice management product offers  a a single database shared with Intergy EHR, a server- or subscription-based hosted option and full electronic data interchange integration with transaction service.