Top 10 Healthcare Newsletters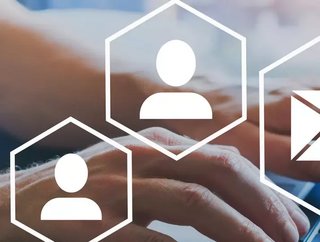 Wondering which newsletters are the best to be delivered straight into your inbox? Take a look at our Top 10 for healthcare that everyone's talking about
For an industry that's technical, complex, and sometimes hard to keep up with, it's important that you keep pace with the latest developments, trends, and breaking news within the healthcare sector. Daily innovation and an increasing amount of research and analytics mean it's easy to slip behind in a sector that waits for no one. But that's not what you want… 
Take a look at our Top 10 healthcare newsletters to help you keep tabs on breakthroughs and trends, with daily subscription services ensuring news is delivered directly into your inbox during a time where the healthcare industry is more important than ever. 
Healthcare Global
Follow: healthcareglobal.com / LI
Sitting at the top of our list is Healthcare Global. A newsletter that allows you intelligence and insights into topics such as the latest and greatest breakthroughs in industry technology, digital healthcare, procurement, supply-chain… you name it, and Healthcare Global probably has it covered. 
Healthy Muse
Follow: thehealthymuse.com 
Arguably one of the best in the business, Healthy Muse provides its readers with the latest weekly round-up of all the biggest developments, trends, technology and advancements within the healthcare sector. As one of the best for extensive, all-inclusive content, the newsletter delivers all the information you could possibly need for quick and concise reading.
Healthcare Dive
Follow: healthcaredive.com / LI
Did someone say daily newsletters for free? Healthcare Dive provides its subscribers with an abundance of articles covering all the most recent topics, so you're always in the loop. Plus, the attractive addition of its "What we're reading" section at the bottom of the page is a widely appreciated inclusion that allows readers to access more useful information by clicking on the external links provided. 
Healthcare Success Marketing Advisor
Follow: healthcaresuccess.com / LI
This newsletter is overflowing with healthcare information. Often discussing high-level topics relating to the healthcare economy, X provides an insight into the healthcare marketing and advertising agency, with a distinct focus placed on improving its readers' hospital and/or physician practices. 
If that wasn't enough, how about a freebie? Upon signing up for its newsletter, you're granted access to a free e-book: How to avoid the 7 deadly sins of healthcare marketing.
Axios Vitals
Follow: axios.com 
Axios has a reputation for being transparent, to the point, and easy to understand, which all adds up as part of its appeal. Its daily newsletter deconstructs ongoing issues in the healthcare system while also delivering the latest developments and politics within the sector's business. Axios addresses the ever-changing healthcare landscape in a simple and straightforward way, avoiding confusion and allowing readers to put away their note-pads and pens when skimming through for things they might not understand. 
Stat News
Follow: statnews.com / LI
Stat News provides an organised and well-drafted newsletter for its subscribers' readership. Including a summary of the day's news in its 'Morning Round', followed by a 'Daily Recap' in the afternoon, subscribers are never short of an ever-flowing stream of up-to-date information being fed into their inboxes. 
Additionally, this newsletter tends to delve deeper into topics such as biotech and drug-related developments. Stat Health Tech, a branch from Stat News, also covers everything involving technology and innovation within the sector. 
ModernHealthcare - Daily Dose
Follow: modernhealthcare.com / LI
ModernHealthcare's 'Daily Dose' is exactly that. A daily dose of updates on all the up-and-coming trends, tech, and developments within the industry, linked directly to articles featured on its website. 
Downside: after viewing three articles on ModernHealthcare, it starts asking for your money. However, subscribing to Daily Dose costs you nothing; you just have to be mindful about which articles you choose to read more about...
Global Health Advisors - Daily Note
Follow: ghadvisors.net / LI
A quick daily read for subscribers covering regulatory changes and conferences that may just be of interest to its readers. The newsletter is sent out daily, dishing the dirt on the most recent private equity and public market M&A activity within healthcare. 
Admittedly, this newsletter targets a more business and professional audience, so it is naturally slightly more complex and in-depth than its competitors. 
Kaiser Health News 
Follow: kevinmd.com/blog / LI
Kaiser Health has an extensive portfolio of daily newsletters to choose from. Ideal for research and understanding health policy, subscribers are exposed to a fantastic amount of news, analysis, coverage, and research results from the industry. In fact... almost too fantastic an amount, as readers have been known to point out Kaiser's marginal over-exposure to topics in its newsletters. That being said, it's still a useful tool to keep your inbox up-to-date on the latest healthcare topics. 
MM&M weekly digest 
Follow: mmm-online.com / LI
Rounding up the list is MM&M's Weekly Digest which rounds up the week's best and brightest healthcare stories in a newsletter that features a number of special reports and intriguing articles. Subscribers have been known to receive lists such as 'Top 40 Healthcare Transformers' and detailed data breaking down marketing trends for the reader's benefit. 
While aimed at an audience of experts in the field, namely those specialising in pharmaceuticals, diagnostics, and medicine, the newsletter provides healthcare information a-plenty.