Top 10 Marketing Tips for Hospital Leaders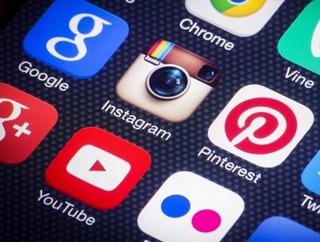 Engaging with individuals, getting feedback on wants and needs, and establishing a reputable identity are all important aspects when it comes to buil...
Engaging with individuals, getting feedback on wants and needs, and establishing a reputable identity are all important aspects when it comes to building a brand. In today's world, social media makes its accessible for us to reach these targets, but with all things, there is a proper way to find success.
Here are the Top 10 things hospital leaders should know about marketing themselves and their brand.
1. Email is a must.  
The number of individuals who own a smartphone and tablet only continues to increase. In 2013, approximately 62 percent of emails were opened on a mobile device, according to Forbes, making it the top mobile activity on a smartphone. This means that if you aren't using email to reach your patients to inform them about new services or preventative care tactics, you're missing out in a big way.
2. Include images with your posts.
The brain processes visuals 60,000 times faster than text and 90 percent of all information transmitted to the brain is visual. Those who use infographics are 30 times more likely to have their posts read, according to ansonalex.com.  So the next time you're posting a tweet or sharing an article on your Facebook page, think about including an image along with it to inform and empower your patients.
3. Target older generations on Twitter.
According to Forbes, grandparents are the fastest growing demographic on Twitter. Since the majority of individuals who consume health services are in the aging population, this is a great place to target them.
4. Digital coupons are on the rise.
This year, more than half of U.S. adult internet users will redeem a digital coupon. Build partnerships with retail clinics and pharma companies to provide cost-savings for patients.
5. Market on multiple platforms.
Twitter, Facebook, Pinterest and Instagram are the top sites that you should be on. But don't limit yourself to the big four; venture out into other social media platforms.
6. Online reviews matter.
Social media influences 93 percent of shoppers' final decisions – and reviews are a major contributor. Previous patients are your allies, so have them share the word about your brand.
7. Be conscious of your top hits.
With more than 10.3 billion Google searches each month, 83 percent of organic clicks are links in the top four positions. Research your own company and see what comes up. If it isn't what you like, make a change.
8. Targeted, content marketing is much more effective than traditional marketing
It is also the most cost effective, bringing in three times as many leads per dollar. Focus on your demographic and what information they need to see and create a marketing strategy to reflect that.  
9. Newsletters can increase your patient loyalty.
Consumers that receive email newsletters spend 82 percent more with said companies. Patients are consumers, and just like email, newsletters keep them informed.
10. Articles over ads.  
According to MarketingProfs, 60 percent of people are inspired to seek out a product after reading content about it. While advertising campaigns are important, don't put content marketing in the back seat.