Top 10 non-healthcare companies innovating in healthcare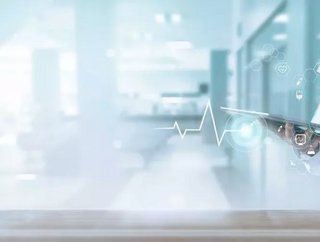 We take a look at 10 non-healthcare companies innovating in the healthcare space...
Even before the pandemic began in 2020, more and more non-healthcare organisations were stepping in and delivering innovation to a sector that faced challenges in terms of resource and workforce. COVID-19 has only accelerated this. We take a look at 10 non-healthcare companies creating leading-edge tech for the sector. 
10: Enovacom
In late 2020 Orange announced it was integrating its healthcare business with health data software company Enovacom, which it acquired in 2018. The move aimed to make it easier for clinicians to make the most of patient data, and digitise patient pathways. The company's Integration Engine is used in over 1500 hospitals.
09: Vodafone
Through Vodafone business, the telecommunications giant is providing a number of solutions to the healthcare sector, including IoT connectivity to enable vaccine distribution, and secure connectivity for remote patient monitoring.
08: Moment
Moment is a French company that provides entertainment and e-commerce services for the travel industry. They have recently launched Moment Care, a separate division dedicated to the healthcare sector. The Moment Care platform has been designed for patients to access entertainment like films and TV shows while they're staying at a hospital, as well as information about their hospital stay, and medical information like doctor's appointments and prescriptions via their mobile device.
07: Lyft
Lyft have partnered with 9 out of 10 top healthcare systems in the US, providing patients with transport to their medical appointments. Up until recently travel had to be booked in advance, but the recent launch of the Lyft Pass for Healthcare means eligible patients can request a ride to and from their medical appointment or other destination themselves, using the Lyft app.
06: Cox Communications
This large Atlanta-based telco launched a programme to help communities make sense of the vast amounts of information becoming available as the pandemic was emerging, as well as access to telemedicine and health care apps. Prior to the pandemic, Cox acquired telehealth company Trapollo, enabling them to provide telemedicine and remote patient monitoring services.
05: Adobe
Software company Adobe has a service called Adobe Experience Cloud, to help organisations with their customer experience. Seven of the top 10 healthcare providers and nine of the top 10 pharmaceutical companies in the US are using Adobe's digital channels give customers critical information in real time, among them Pfizer, Wallgreens and Thermo Fisher.
04: TELUS
One of Canada's largest telecommunications companies, TELUS formed its TELUS Health division to provide digital healthcare solutions such as virtual consultations through mobile apps, as well as managing electronic health records, benefits and claims management and pharmacy solutions.
03: Amazon
Amazon, despite dropping down from number one last year, continues to be a leader when it comes to innovation in its products and supply chain. It has sold several million Echo voice-controlled home speakers that allow users to search the internet for information, play music, complete online tasks and control other home devices. It is not hard to see where this could become a popular means of reordering common everyday products. Amazon's Prime Now same-day delivery service has expanded to more than two dozen U.S. cities and London, and includes delivery from local restaurants and stores in addition to company-owned warehouses..
02: Uber
Uber is valued on Fortune's list at $62bn and has a current revenue, according to Forbes, of $6.5bn.
The company, which offers ride-hailing via an app, was founded in San Francisco in 2008 and is now present in 632 cities all over the world, employing a total of 12,000 people.
That's not to mention the drivers it claims to offer "a flexible new way to earn money". Under CEO Travis Kalanik, the company is going from strength to strength in pursuing its goal of using "technology to give people what they want, when they want it".
It has more recently launched a food delivery service, UberEATS, which is currently fast expanding across the UK.
Despite some regulatory issues in some cities and complaints from local transport companies, Uber maintains that "we help strengthen local economies, improve access to transportation, and make streets safer".
01: Microsoft
Brand value: $75.2 billion
The first of what many would consider to be the big three, Microsoft's brand value shot up nine percent according to Forbes, despite fairly widespread criticisms of its newest Windows platforms. However, new ventures in virtual reality with the likes of HoloLens add some healthy diversity to the company's portfolio. The device is currently on sale in the USA and Canada for $3,000.