Global Attitudes to LGBTQ+ Healthcare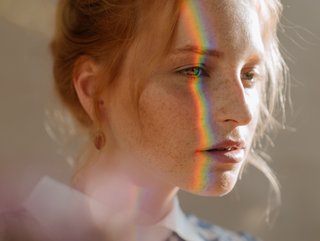 Global Attitudes to LGBTQ+ Healthcare
David Stein, CEO and Co-Founder of Ash Wellness, shares his suggestions around improving the healthcare experience for the LGBTQ+ community
Note: the terms 'queer' and 'LGBTQ+' will be used throughout this article as umbrella terms in recognition of individuals of minority sexual orientation, gender identity and gender expression, and/or sex characteristics.
Last month saw Pride festivities springing up in many countries – from Hungary to Greenland. First officially recognised by Bill Clinton in 1999, June was chosen as Pride Month to pay tribute to the pivotal Stonewall Uprising of June 1969.
Over fifty years later, queer people globally continue to have a varied healthcare experience to that of the heterosexual and cisgender population.
Alongside the higher risk of depression and suicide, higher rates of alcohol use, smoking, stigmatisation, and stress, undefined guidelines and lack of education for healthcare professionals can often lead to unequal treatment from healthcare providers.
LGBTQ+ folks also face legal complications surrounding healthcare across the globe – with some countries having inconsistent and regularly changing attitudes to LGBTQ+ healthcare, while in 64 countries, homosexuality is still criminalised.
Legality and the LGBTQ+ community in the USA
It is criminal to be queer in many countries, Qatar – which recently gained international attention by hosting the 2022 Fifa World Cup – and almost 75% of countries in Africa included.
Despite decriminalisation in many countries, there are still many governmental barriers to inclusive healthcare.
"LGBTQ+ people deserve the same healthcare as the cis-heterosexual population in all spaces," says David Stein, CEO and Co-Founder of Ash Wellness.
Stein applauds the three-site testing for STIs and approaches to pregnancy, parental leave over maternal/paternal leave, and gendered bathrooms that some healthcare providers have adopted: "These are great strides, but there's so much room for growth and consistency."
And Stein's point becomes abundantly clear when you look at the numbers.
20 bills attacking queer rights in healthcare were passed in the US in 2022, with 2023 numbers sharply increasing amid a general rise in anti-LGBTQ+ bills: a total of 417 anti-LGBTQ+ bills have been introduced into state legislatures across the US in 2023 so far, while 45 have been enshrined in law; 13 of these laws ban gender-affirming care for transgender youth
In May 2023, the 'Protections of Medical Conscience' bill was signed in Florida that intends to "provide the right of medical conscience for healthcare providers and payers to ensure they can care for patients in a manner consistent with their moral, ethical, and religious convictions".
Advocates for equality in healthcare fear that the bill allows healthcare providers to deny care based on bigoted views that could negatively affect the LGBTQ+ community.
"It creates a licence to discriminate, and it bars medical boards from disciplining doctors for spreading misinformation," says Equality Florida, the largest organisation dedicated to securing equality for Florida's LGBTQ+ community. "No one should be denied access to critical medical care."
"The message translates to a dangerous and dehumanising lived experience for millions," Stein emphasises. "It's been a terrifying year for the LGBTQIA+ community."
Rises and falls in European LGBTQ+ rankings
In 2017, the UK Government launched a national survey open to anyone who identified as having a minority sexual orientation, gender identity or had variations in sex characteristics.
It received 108,000 responses, making it the largest national survey of its kind in the world, and became the National LGBT Action Plan.
"Our vision is for everyone, regardless of their sexual orientation, gender identity or sex characteristics, to be able to live safe, happy and healthy lives where they can be themselves without fear of discrimination," says The UK Government Equalities Office.
Despite these strides, the UK has fallen from its ranking as one of the leading countries in Europe for LGBTQ+ rights to 17th, according to ILGA-Europe.
In comparison, Spain has risen to fourth place - in part due to the introduction of the so-called 'Trans Law', which allows Spaniards to change gender markers on official documents without medical certification.
"This law recognises the right of trans people to self-determine their gender identity, it de-pathologises trans people," Irene Montero, Spanish Equality Minister says. "Trans people are not sick people; they are just people."
Although the rankings have changed, the UK's score has not, highlighting that it is not enough to maintain standards in LGBTQ+ rights – if a country is to stay ahead, constant innovation and progression is necessary.
Fighting for global equality in healthcare
The path to equality in healthcare for the global LGBTQ+ community is not a simple one – there can be no agreed action that all healthcare professionals should take to improve LGBTQ+ healthcare.
Stein, however, has three key suggestions to improve healthcare for queer people in the US and beyond:
"Healthcare providers removing gendered language from materials where possible. Transgender and nonconforming patients deserve to see themselves represented in the materials, language, and services that healthcare services provide." The NHS is working to make content as gender neutral as possible, and are actively rolling out sessions to teach their staff, too.
"Wider implementation of three-site testing for STIs, reflecting different ways that the LGBTQIA+ population may have sex, while ensuring they receive the appropriate result and subsequent care."
Insurance options for the queer community: "Healthcare and testing is expensive, so it's crucial to develop programmes that accept insurance and medicaid/medicare to reach economically disadvantaged members of the LGBTQIA+ community."
LGBTQ+ access to targeted and proportionate healthcare has generally improved over time, and activists, charities and organisations are operating globally to strive for equality in healthcare for all.
"Nothing is too small to be powerful," Stein says."Together, we can all work toward justice and equal opportunity."