Healthcare news roundup: mental health and deep tech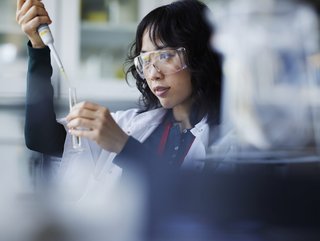 News roundup: how tech is being used to improve workers' mental health, AI in geneting testing, and this week's biggest healthcare headlines
How AI can transform the future of genetic testing
Innovative machine learning algorithms have been developed that can comb through genetic datasets and support the identification of disease-causing variants within minutes.
AI-driven tools are trained using molecular, experimental, population-level and clinical data sources interpreted by human genomic experts. The system can then learn this method of interpretation, predict candidate variants in undiagnosed genetic disorders and better inform healthcare professionals, supporting them in the labour-intensive task of variant interpretation.
Tech improving emergency response workers' mental health
Emergency response is undoubtedly a high-stress profession. Correct decision-making in fast-moving scenarios often determines the success of how situations play out when lives are often at stake. Given the trauma this can bring about, mental health is a growing concern amid emergency response workers.
One of the most effective ways that technology can help to ease the stress on emergency service staff is via data analysis. Using analytics from routine operational data, such as call data from computer-aided dispatch (CAD) systems, 999 centre managers can gain insights to benefit frontline workers. For example, supervisors can have the system prepare reports that highlight possible misalignment of staffing levels to predicted peak call times and generally help balance demand against individual workloads to avoid teams working extended hours.
This can help tackle the intense workloads that have proven to deteriorate employees' mental health whilst, as far as possible, continuing to provide the expected levels of public service.
Digital Healthcare: deep tech is transforming our health
This generation's breakthrough is undoubtedly in the power of "digital" healthcare. Digital health is a set of modern tools that make healthcare more accessible and affordable, and it came to the fore as a result of the COVID-19 pandemic.
Telehealth appointments, app-based medical records, and online public health trackers became more mainstream out of necessity and now have solidified their place (and preference!) among consumers.
For instance, in just 30 months, Insilico Medicine's treatment for pulmonary fibrosis became the first AI-discovered drug to reach in-human trials, and its AI tool is used by leading pharmaceutical companies worldwide. This is a significant breakthrough compared to the typical three to six years needed for a drug to reach Phase 1 trials after initial discovery. This past month, Insilico launched its new sixth-generation intelligent robotics drug discovery laboratory focused on target discovery, compound screening, precision medicine development and translational research.