RVO Health is digitising the patient healthcare journey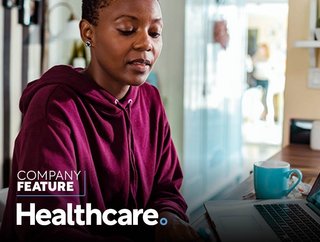 Courtney Jeffus boasts great success in improving patient yield and healthcare performance, partnering with Novant Health to provide digital care services
The ageing and expanding population requires a more robust and inclusive approach to healthcare. This is because access to healthcare is a major concern for individuals, particularly when a lot of patients lack trust in their healthcare providers.

According to RVO Health, a health platform backed by Red Ventures and Optum, around 40% of patients lack confidence that they are able to receive adequate medical care. This leads them to wonder how they should best approach their health and wellbeing to meet their own needs.

The websites, products and services that RVO Health offers does exactly that. From finding the right medical professional for their needs to saving money on healthcare, the company provides the tools to do so through the United States' largest health and wellbeing platform.

"Our portfolio of industry leading websites, products, and services touches every part of the journey, and we're excited to do even more to help people on their way to better health and wellbeing," says Courtney Jeffus, President of the Healthline Group—a division of RVO Health.

Jeffus leads projects to formalise partnerships with healthcare organisations to allow patients access to its service, which is how the collaboration between RVO Health and Novant Health came to the fore.

As explained by Jeffus, RVO Health is "helping create and innovate their digital journeys." She continues, explaining the benefits to both Novant Health and its patients. "We've helped streamline their digital media, their web experiences, appointment scheduling, and audience growth to increase new patient acquisition and ease the patient journey."
"We've doubled patient yield, driven an 80% reduction in cost per acquisition, and driven a nine times improvement in digital patient growth."
As a result of its digital offerings, its partner has been able to reduce expenses for each patient adopted, while the patients themselves are retaining their trust in the organisation through the digital products provided to them.
To build upon this success, RVO Health is looking into the future to establish more opportunities to help patients get the care they need through the partners it works with, as mentioned by Jeffus.
"We're always looking for opportunities to add more value to customers and to our partners," Jeffus says. "In this case, continuing to streamline the patient journey and investing in new channels to grow the Novant Health Audience."
"Lately, our teams have been prioritising the digital care journey, ensuring the right patients connect to the right doctors in a seamless and easy-to-use flow."
The company is also exploring further technologies to create digital channels with other assets in its portfolio, including "Healthline, Healthgrades, Medical News Today, FindCare and now insurance portals via our partnership with United Healthcare," according to Jeffus.
Ultimately, this will create a holistic healthcare platform to service both healthcare teams and their diverse patient groups.
Read the full Novant Health report HERE.
1According to a Healthline Media Landscape Segmentation Study, Dec 2020.