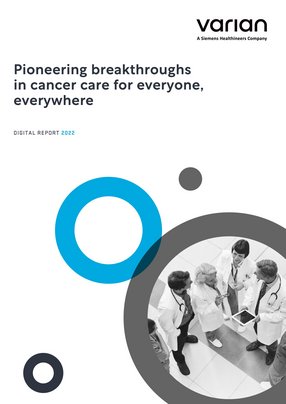 Pioneering breakthroughs in cancer care, for everyone
Healthcare company Varian is innovating new technologies to help healthcare providers and cancer patients plan and manage their treatment
Kevin Lo, the Senior Managing Director for Varian in Southeast Asia and the Korea region, has been with Varian for almost nine years. He's spent the last 25 years of his career in healthcare and 15 years in radiation oncology.
"I have seen enough cancer patients," says Lo of his time in this challenging, yet exciting, career. "I have also seen both of my parents get cancer - now they're cancer survivors. But my mother-in-law passed away due to leukaemia. So that's why cancer is always in my mind, not only professionally, but actually in my private life."
"I think at Varian, we share a very important passion that's about creating or achieving a world without fear of cancer. That's truly something in our minds and in our hearts. From the top to the very fundamental staff, we are working towards that mission."
Creating a world without fear of cancer
Varian, a Siemens Healthineers company, wants to create a world without fear of cancer. Founded in Palo Alto, California, USA, Varian has been developing technological solutions since 1948 and has since expanded across the world. Lo moved to Varian due to his experience as a radiation oncologist and his interest in new technologies.
"I love new technology. My passion is how we transform these technologies in a way for them to be commercialised and that we can use clinically," says Lo.
The healthcare technology created by Varian is designed to help physicians fight against the previously unbeatable.
"At Varian, we are bringing new technologies into the region. We want to bring in connected data, technologies, workflows and everything like that to streamline operations in oncology."
Helping cancer patients and their families at Varian
Every cancer patient is different, so personalised treatment is fundamental to helping them fight against cancer.
"When we talk about personalised treatment, that means how we use data, AI and technologies," explains Lo. "During the course of cancer, even for the same patient, they will have different stages. We adapt our way of treating cancer. We connect different physicians in an environment where they can talk to each other through a multidisciplinary cancer care board."
Varian also works with societies that help cancer patients through their cancer treatment journey.
"They are quite impressed, because many other companies may not work with the patients at all, they may not work with the family," said Lo. "We partner with many societies, like the Anti-Cancer Society in Hong Kong and other patient societies across Southeast Asia. We provide them the necessary information and education to give them more knowledge about the technologies we use and more information about new ways of treating cancer."
Improving access to care is a key indicator of success for Varian. In high-income countries, between 50-60% of cancer patients will usually undergo radiation therapy as part of their treatment, but less than 10% actually receive it in low-to-mid-income countries. Varian wants to help expand access to care in Southeast Asia.
"We want to inspire clinicians across the region with meaningful innovations, which are affordable, accessible and simplified. They can treat more patients with less challenges."
Varian is also dedicated to supporting the wider cancer community.
"In 2007 we established the Varian Medical Systems Foundation, which leads our philanthropy and charitable giving. We do a lot of work with non-profit organisations and NGOs, we make grants, donations, and gifts to non-profit organisations who offer information and services focused on the prevention, detection, and treatment of cancer."
Varian is most interested in funding programmes concerning radiation therapy.
"At our Singapore and Malaysia-based offices, we also participate in raising money for cancer patients. We took part in Pink October in Malaysia to raise awareness of breast cancer. We had the honour to work with the First Lady there."
The Foundation also funds the ASRT Education and Research Foundation Varian Radiation Therapy Scholarship Program, which offers scholarships for academically outstanding students attending entry-level radiation therapy courses and Gateway for Cancer Research, which supports clinical research in conventional and complementary therapies.
Varian's Access to Care strategy
Part of expanding access to care is having the right infrastructure in place to provide treatment. This doesn't just mean hospitals and equipment. It also means medical professionals. Across the world, there is a shortage of healthcare workers.
"The shortage of trained personnel is definitely a major issue," says Lo. "Particularly for radiation therapy. In Myanmar and Cambodia, there is a lack of people with this expertise. So while we are introducing new technologies we are also helping the medical physicists and the medical therapist with clinical guidance and guidelines they can follow. Ultimately, we can still help them to treat more patients."
Together with Siemens Healthineers, Varian's comprehensive cancer care approach provides a portfolio for the entire ecosystem, from diagnostics, to treatment, to survivorship.
"With the technologies from Healthineers, we have all those CT, MR, PET scans, and all these other pieces of diagnostic equipment that we use for early detection," explains Lo. "Once the cancer has been detected, we can actually send it across to the treatment site. On the treatment side, we have a lot of different technologies, including the treatment planning system and the linear accelerators (LINAC). We can deliver the radiation to the cancer target. We track them and we measure them, so that we make sure that whatever we deliver is actually effective."
Afterwards is the survivorship, where Varian is on hand to support.
"In the US, we have a software application on the phone that helps patients to self-monitor. They can report their outcomes back to the clinical world, which collates all this information together and allows clinicians to make recommendations remotely. So there's truly a technology ecosystem, from diagnostics all the way to treatment and to survivorship," says Lo.
Varian's integrated oncology networks also aim to help simplify tasks for healthcare workers.
"Care providers currently operate in silos, so in our integrated oncology network, we try to break those silos and translate individual findings to broader solutions," explains Lo. "Cancer itself is a complex disease, so each patient is different, and without sufficient data or evidence, the decision process becomes even more difficult for clinicians and patients, alike.
"With Siemens Healthineers, we are helping to connect teams together and provide them with the technologies that enable us and them to create an oncology ecosystem. That means enabling the treatment centres, research institutions, and practices to work together and provide more integrated and multidisciplinary care."
The goal for Varian's integrated oncology network is to connect and leverage data, teams, technologies and workflows. This will deliver greater insights and improve clinical collaboration, streamline operations and enhance the patient experience.
Helping the medical community adapt to new concepts and methods
There is often resistance to new technology, even in healthcare, when innovations come up against traditional methods. Varian supports the wider healthcare community to embrace new advances.
"I think we are partnering most of the oncology care providers in Southeast Asia and Korea to build and expand their capacity in healthcare systems through different technology adoptions. I can summarise this process into three letters: D, N, and A," says Lo.
D stands for digitalisation
"This is how we try to work with healthcare providers to digitise that data. That's a very important thing that without digitalization, everything still remains in a silo and cannot be shared, they cannot be data-mined," says Lo. "We will try to have this digitalisation through data mining, through machine learning, which is how we can get more insight. With this knowledge, we can combine them together and provide better solutions for both clinicians and patients."
N for is network
Varian knows that the best way to provide the delicate care needed by cancer patients is through multidisciplinary teamwork.
"We use our network of human resources and enable them to collaborate," explains Lo. "Because cancer is a very complex disease, it requires multiple disciplines. We use our network to create a multidisciplinary cancer care board to make a difference. We can group them together and collect their insight and their wisdom, to treat individual patients."
A for AI
"Nowadays, I think every company is talking about AI. We have enough knowledge to work with the clinicians and the research institute, in how to use AI," says Lo. "For many companies, they use 'AI' like a buzzword, but what exactly do they mean? Are you talking about AI segmentation or are you talking about AI planning? So those are the things that we are working on together with the clinicians and research institutes, to help turn it into something clinicians can use."
At Varian, the company works on the clinical rationale behind every new technology and how to use those newer concepts and methods to create better treatments.
"At the end of the day, we try our best to make cancer a manageable disease," says Lo.
At Varian, it's in their DNA.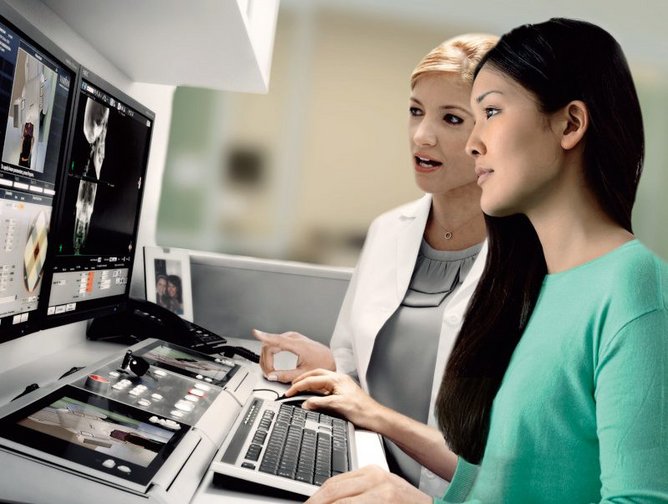 Varian Medical Systems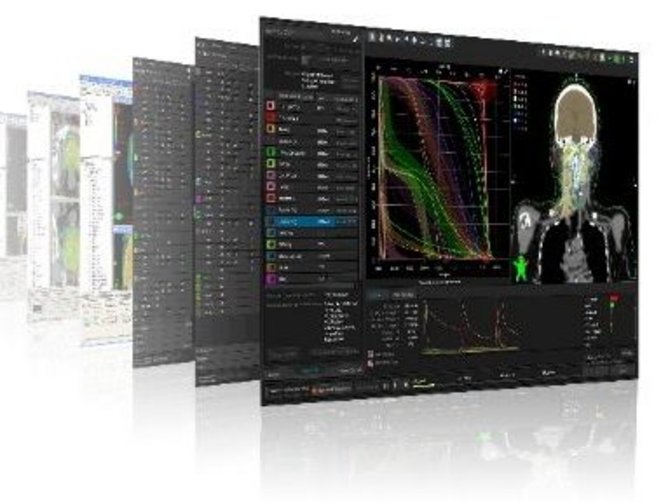 Varian Medical Systems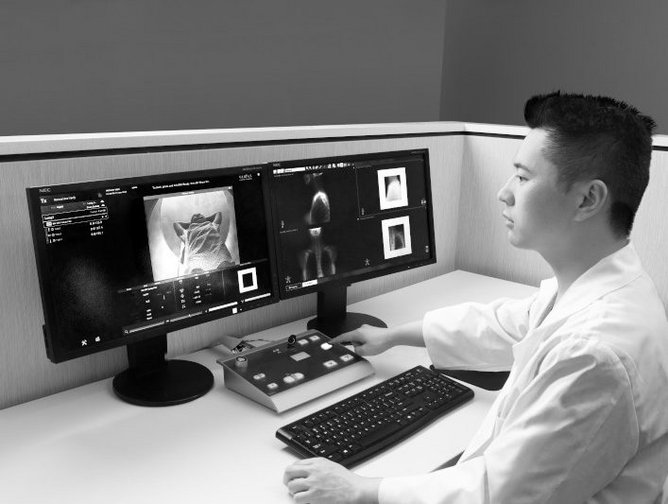 Varian Medical Systems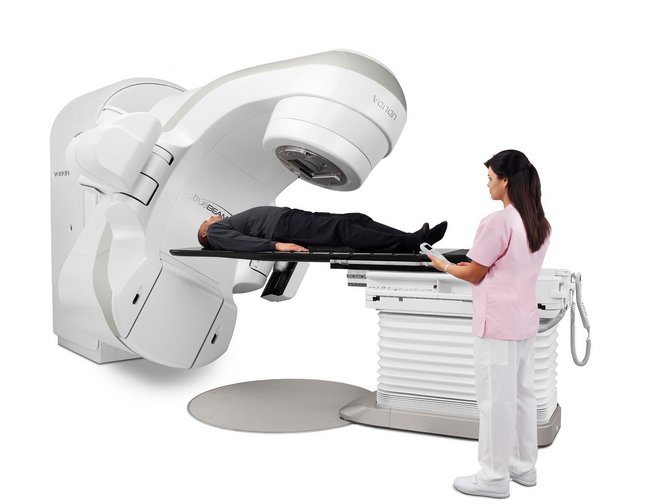 Varian Medical Systems