5 minutes with Abigail Hirsch, Co-founder of Lin Health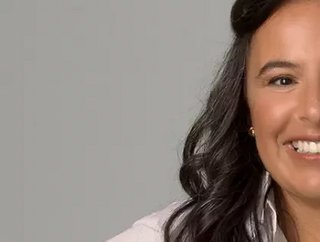 Co-founder of Lin Health Abigail Hirsch tells us how the digital health pain management platform is helping people address chronic pain
What made you decide to launch Lin Health?
Chronic pain takes a toll on a person mentally, emotionally, and physically. The system intended to treat chronic pain is complicated, care delivery is not continuous and there isn't a one size fits all approach. The digital health landscape presents the opportunity to create a new care system and our focus on pain is driven by our personal real-life experience. 
What are the benefits of digital healthcare platforms for chronic pain?
They can be used anywhere and at any time, unlike conventional treatment plans where you have to navigate wait lists and often travel long distances to see a provider skilled at working with your particular type of pain. While it can be more challenging to establish a sense of deep care with patients in a virtual format, digital platforms allow patients to access care when they need it, on their own schedule. 
We designed Lin to incorporate a wide variety of treatment options and users have access to expert knowledge within every aspect of pain management. Lin is also more affordable than seeing a pain management specialist and provides patients with a much faster option than if they were to join a months-long waitlist to be accepted into a top pain clinic. 
Do you think digital healthcare platforms will become more widely adopted for managing chronic conditions in the future?
Yes, and we're already seeing tremendous traction. Everything is mobile nowadays, so having a platform that individuals can use any time meshes more with their busy lifestyles. Individuals also don't want unnecessary surgeries with high risk and high failure rates.  
Many pharmaceutical options may help mute pain, yet few options get to the root cause of persistent pain.  People want effective  solutions that will relieve pain for the long-term and are accessible at any time. Telehealth and digital health platforms can address these issues. 
A potential obstacle would be the fact that many people are not ready to let go of the face-to-face visits they are accustomed to. Luckily, millions of people were able to try virtual care for the first time during the pandemic, and we feel that experience will only benefit us.