5 minutes with Jiang Li, Vivalink CEO, on wearable sensors
Jiang Li, Ph.D., CEO of digital healthcare company Vivalink, explains how Vivalink's technology supports the future of patient monitoring
Hi Jiang! Tell us, what led you to this industry?
"I have a strong background in tech and IoT but turned to digital health in 2014 when I realised there was an unmet need to connect patients and physicians through non-invasive measures. During a medical exam, I personally saw how overwhelming the hospital machines, monitors, and instruments can be to a patient and thought there had to be a better way. I knew much of the work of the big machines could be accomplished with small, simple sensors. From there, our work evolved to create a simple digital link that could build a communication bridge capable of sharing valuable diagnostic and monitoring information and empower patients to be more involved while enjoying their normal lives."
What is Vivalink?
"Vivalink is a provider of digital healthcare solutions for virtual patient care and decentralized clinical trials. The company leverages unique physiology-optimized medical wearable sensors and software services to enable a deeper and more clinical understanding between provider and patient."
Tell us about your wearable sensors and the Biometrics Data Platform.
"Our platform addresses the biggest challenges to remote patient monitoring: wearability, accuracy, connectivity and data analysis. Vivalink sensors are designed to be easily and comfortably worn by the patient, while also being accurate and accessible for providers. We have a portfolio of FDA and CE cleared medical sensors designed to continuously capture human vitals in ambulatory and remote settings..
"Our data platform allows healthcare solution providers to rapidly build and scale their technologies in any therapeutic area. The platform includes sensors, IoT connectivity and software services that continuously captures human vitals and biometrics to accelerate advanced healthcare application development."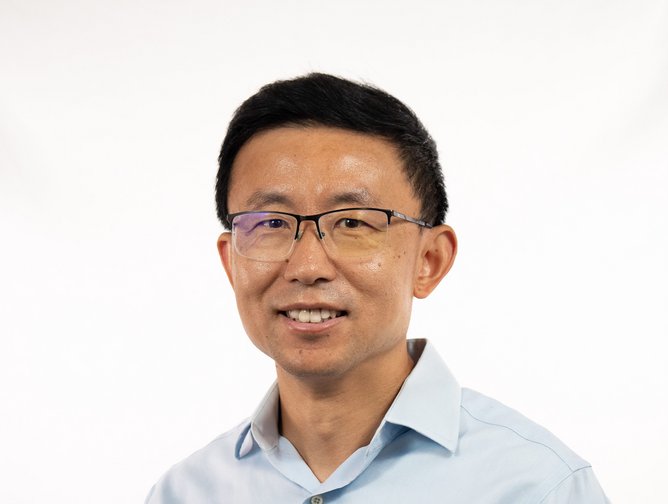 In what ways does the technology support the future of patient monitoring and healthcare data?
"Our platform delivers high quality uninterrupted data streams for algorithm ingestion. The goal from the beginning was to provide a rapid development and deployment platform for novel healthcare applications and research. We are thrilled to provide a reliable, scalable and highly efficient tool for companies developing AI algorithms and digital endpoints. Such tools will advance the development of the virtual healthcare community."
What are "Edge-to-Cloud Technologies"? What does it mean for the healthcare space?
"One of the biggest challenges with remote patient monitoring is capturing data from ambulatory patients in remote settings and reliably sending the data to clinical applications in the cloud. Our edge-to-cloud IoT software technologies ensure secure and dependable transmission of data from sensors to the cloud. This includes software that manages data encryption and synchronisation, as well as network connectivity."
Tell us about the platform's advanced algorithms. How are they unique and how do they support users?
"Our algorithms address a variety of data processing needs. These include smoothing and denoising of ECG signals, deriving parameters such as respiratory rate and heart rate variability, and detecting arrhythmias. In addition, our platform is also designed to accelerate the development of algorithms by 3rd party digital healthcare partners who are developing AI and machine learning algorithms for healthcare. We offer an array of advantages including automated delivery of high quality continuous real world patient data.
"Beyond adoption by the commercial healthcare community, our Biometrics Data Platform is also the basis of clinical studies at leading research institutions, helping pave the way for research in multiple therapeutic areas including cardiology, oncology, mental health, and others."
What do the next 12 months hold for you and the company?
"We are rapidly growing, and our focus is on ensuring successful implementations with current customers as well as expanding our business to new customers and markets. Our product roadmap includes expanding the portfolio of medical sensors, data services, and solutions to address a broad range of remote patient monitoring requirements for healthcare and clinical trials."