5 minutes with Sonia Powar, BGF's Healthcare Investments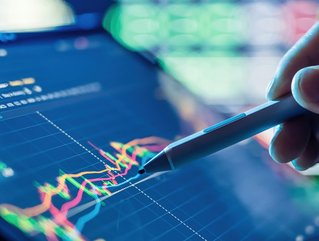 Healthcare investments
Sonia Powar, BGF's Head of Healthcare Investments in London, shares what she looks for in a multi-site healthcare business: Resilience, talent & expertise
Sonia Powar is BGF's Head of Healthcare investments in London and the South East. BGF is a financial service founded in 2011 and is an influential investor in small and mid-sized businesses in the UK.
Here, Powar tells us how private healthcare businesses and start-ups can attract investment.
Hi Sonia! Can you give us an example of what you look for when planning to invest?
"Renal Services, which provides dialysis from a network of sites around the UK, is a great example of a multisite healthcare business. BGF invested in the business in 2014 and exited the investment in 2021 when it was acquired by DaVita, a global dialysis provider.
"Another example would be Scottish Dental Care Group, which received investment from BGF in 2022. The funding is helping the business expand its network of 15 clinics across Scotland."
What do you look for in a healthcare business?
Consistently high quality
"For me, all good healthcare businesses must focus on providing high quality care to their patients. The challenge is to make quality consistent across a multisite estate, and for this culture is key. A business should cultivate an environment in which all staff can thrive and where they are motivated and inspired to do the best they can. Whilst getting to know a company, I like to meet staff from across the estate to get a feel for the business as a whole. The management team should assess key performance indicators on a site-by-site basis to measure what good looks like to them, so they can share learnings across the estate and identify any issues early on and address them."
Knows a good site when it sees it
"A successful multi site business can expand smoothly because its management team knows and can articulate what each new site should look like. It doesn't matter whether the business is acquiring sites or developing its own, this skill is crucial for every multisite business. Location, footfall, population dynamics, transport links, the look and feel of a site – these factors should all come together into a blueprint that allows a team to select good sites and avoid bad ones quickly and efficiently."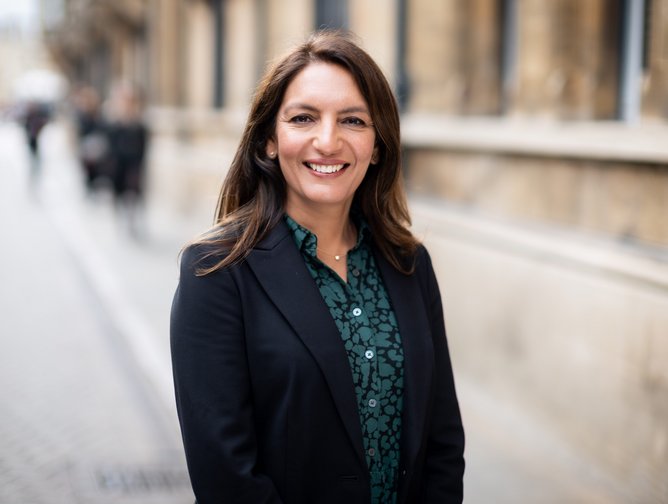 Sonia Powar is BGF's head of healthcare investments in London and the South East
Expertise in healthcare and business
"I'm looking for a mix of healthcare expertise and business expertise in the management team. Doctors, nurses and other healthcare professionals are needed to ensure the product or service is as good as it can be, but for us to create a sustainable healthcare business with impact, it needs to be commercially successful. The healthcare sector is complex with many different parts – private organisations, local authorities, the NHS, but whichever route you find to a patient, quality care needs to be at the forefront. I look for a team that has a balance of leadership experience across both care and business."
Can nurture talent
"I've said culture is key. Part of that is the ability to attract and retain talent. Whether they are dentists, clinicians or care workers, people are the lifeblood of a healthcare business. Brexit, alongside other factors, has made it harder for healthcare businesses to recruit talent, which is why it's more important than ever to provide a supportive culture in which people are encouraged to grow and develop. That means offering rewarding careers, with progression, and providing an environment that allows team members to lead happy, balanced lives which makes them want to join and stay. This is core to building a sustainable healthcare business."
Resilience
"How will the management team cope if there are bumps in the road? I want to see, feel and hear that resilience is built into the business model. It's important to have flexibility. The management team needs the skills to respond to unforeseen events. They also need the right personality and mindset. Good leaders do not expect everything to go to plan. They develop a resilient attitude to prepare them for uncertain outcomes, whether that is a recession, a pandemic or something else."
Wow factor
"I believe every great business has a "wow factor" – something unique that differentiates it from its peers. This could be an inspirational, purpose-led founder, an exceptional culture that allows the business to recruit above its weight, an innovative product or a very large and accessible market. Sometimes the wow factor is obvious straight away but sometimes you have to dig a little. The wow factor is what distinguishes a brilliant business from the rest. When I see it, I know I've found something really special."
Looking ahead, are there any sectors that you are excited about investing in?
"Aside from multisite healthcare, I'm excited to invest in companies involved in 'digital health'. There is a huge opportunity to improve efficiency and generate better patient outcomes using technology. I'm also interested in pharmaceutical services, as well as diagnostics to identify disease earlier and more accurately."