Achieving connected care
By Eddie Ginja, head of public sector at KCOM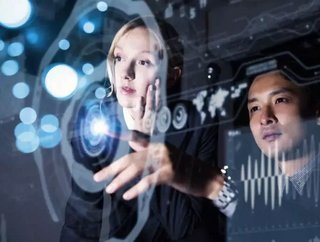 As children born today can expect to live into their nineties, enjoying a quality of life unimaginable to previous generations, advances in medical scie...
As children born today can expect to live into their nineties, enjoying a quality of life unimaginable to previous generations, advances in medical science have slashed child mortality, cured previously untreatable illnesses and effectively managed chronic conditions.
However, such success comes at a price. Longer lifespans and increasing healthcare expectations are placing the NHS' finite resources under great pressure. If we fail to find a more efficient, affordable way to service the country's ageing population, that strain will only build and continue to impact the quality of care patients receive.
One of the biggest challenges facing the NHS is how to manage long-term conditions, especially those associated with an ageing population, without increasing the strain on already overstretched hospitals, doctors' surgeries and social care facilities. Technology is key to providing this access, and also for helping people to get advice on managing their conditions and lifestyle.
The government has committed almost £500bn (US$650bn) to transform technology in the NHS with the aim of improving patient care and reducing workloads on staff – a recognition of the important role technology will play in the future of the health service. Moreover, the announcement in September of a £200mn (US$260mn) fund to improve IT systems across the NHS is also welcome news, as it recognises that existing systems are complex, unwieldy and fail to provide adequate communication between different stakeholders such as GPs, social care, pharmacies and community care.
Important groundwork has already been done to deliver a connected health service. One of the key steps taken by the UK government to address healthcare challenges in recent years is the move to a 'Cloud First' policy of new technology procurement. The aspiration to create a truly digital NHS is becoming a reality, as the health service reaches its deadline to become paperless by the end of the year.
Meanwhile, the NHS Apps Library provides dozens of health-related apps, including the all-encompassing NHS App which is due to be rolled out to GP practices by the end of the year and will connect patients to digital health services on their mobile or tablet.
Technology promises to revolutionise the way health and social care is delivered, to improve outcomes and to deliver major cost-savings that can be reinvested in health services. Yet none of this will be possible unless the NHS has up-to-date IT networks that can deliver cloud and app-based services.
Towards a connected health service
It is no secret that the NHS has had a difficult history with technology. The National Partnership for IT (NPfIT) was a costly failure, and it continues to cast its shadow over major and much-needed NHS technology infrastructure initiatives. We cannot, however, allow this experience to distract us from the task of upgrading healthcare networks. As the Secretary of State acknowledges, the NHS is burdened with federated ecosystems 'built up in a piecemeal fashion', and these represent the biggest barrier to implementing effective cloud-based services on which the future of healthcare depends.
The cloud has been transformational in the world of business, and there is no doubt that it can deliver smarter, more agile and more efficient services for patients – all at a much more affordable cost compared to legacy systems. This has been enabled by the growth of major cloud providers such as Amazon Web Services, Google Cloud and Microsoft Azure, which provide the enhanced scale and improved security so essential to such large-scale projects.
Services such as these are critical for linking different health and social care organisations such as hospitals, pharmacies, and GP surgeries; they also provide the infrastructure upon which the next generation of remote and app-based healthcare services will depend. The future of healthcare will depend to a large extent on apps and remote-provisioning of services.
This includes online GP appointments, remote monitoring of the elderly and unwell, and a host of health apps – such as those available from the NHS Apps Library. While this library is still in its infancy, it already boasts over 70 mobile apps; these range from apps providing advice on preventing and managing diabetes to supporting mental health, from healthy lifestyle guides to apps helping users to manage chronic conditions such as asthma and high blood pressure.
That is not to mention the importance of reliable, secure data sharing across the health and social care systems. Examples of data sharing include improving best practice, aggregating healthcare to unlock clinical insights, enabling healthcare providers to access the full range of patient data so that they can treat each individual according to their specific needs. What's more, it enables the health service to share critical data with the pharmaceutical industry so that they can monitor and improve the effects of various treatments, and to apply other technologies such as artificial intelligence and predictive analytics.
See also
Naturally, all these capabilities demand high-performance, resilient and secure connectivity to link hospitals, doctors' surgeries and pharmacies to cloud services. Introduced during 2006 and 2007, The NHS's old N3 network is no longer fit for the range of data-intensive, cloud-delivered services on which tomorrow's healthcare services will rely. This is why the government has developed the Health and Social Care Network (HSCN), a standards-based 'network of networks' that will, by March 2019, connect healthcare providers and premises across the country.
The roll-out of HSCN is the final, crucial piece in the jigsaw of healthcare IT. It enables trusts to access new digital healthcare services – including electronic patient records and NHS Digital's online tools – and collaborate effectively with other organisations in their region. It also ensures safe, reliable and efficient information sharing between them.
HSCN will bring untold benefits to health and social care providers and those who rely on them. These range from improving the way organisations share critical data that improves our understanding and treatment of medical conditions, to enabling high-quality video for remote consultations, to accessing new healthcare applications and services that will directly benefit patients.
Getting ready for HSCN
However, such a wide-ranging migration project presents a major logistical challenge for organisations that need to upgrade their old N3 connections to HSCN via their existing infrastructures. Fortunately, the advent of the new national network is also an ideal opportunity for organisations to review their entire network strategy, and to strengthen their links with other partner organisations.
Whether they decide to undertake a full-scale review will depend on several factors, including whether the organisation has a single site that they want to connect to HSCN, or whether they will need to link multiple premises via a triangulated connection, or through a hub and spoke model. Whichever way they choose to proceed, it is vital that every organisation has a clearly mapped and phased strategy for migration to the new national network.
Organisations should first ensure that they underpin HSCN with robust and reliable networks of their own. Local and wide area networks (WAN) should be tested and, where necessary, upgraded to ensure that each site has the bandwidth, mobile failover and proactive network monitoring to ensure full peace of mind for network managers, medical professionals and patients themselves. This should include Wi-Fi provision, enabling different users to access their network in different ways, creating an 'always-connected' environment.
Next, organisations should look at hosted voice platforms that provide clarity, flexibility and long-term cost savings; ensure they have direct, uncontended and secure access to hosted platforms; and enable reliable data and application services that enable employees to work smart wherever they are.
The final phase should focus on optimising network performance. Software defined WAN, for example, delivers the best possible levels of control, resilience and security, all configured via the cloud.
Organisations should also work towards providing HSCN connectivity to the public cloud. This would enable each site and employee to securely access public cloud providers such as AWS or Microsoft Azure, and encourage them to take advantage of the associated cost savings and access to a range of critical care data and applications. Organisations should also consider the mobility services they provide, so their workforce can access these systems wherever they are.
There are several ways for health and social care organisations to procure the technology and consultancy they need to deliver HSCN-ready networks. Those that wish to run their own procurement can go down the self-service route, for example.
Organisations that need to share information or otherwise collaborate with partners will benefit from taking a collaborative or aggregated approach. This has the advantage of pooling limited resources to achieve much greater economies of scale compared to acting alone.
It is easy to take scientific and medical progress for granted. If we are to consolidate the enormous gains we have made in the last century and ensure the development of new and better treatments, then we need to ensure that we have the right foundations in place. Communications networks may not make the headlines when it comes to NHS spending, but they are the bedrock on which our future health depends.