Addressing complex healthcare challenges within the Middle East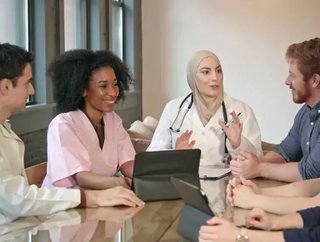 The international medical tourism market is booming. With increased healthcare costs on a global scale, the focus on healthy living and ageing has never...
The international medical tourism market is booming. With increased healthcare costs on a global scale, the focus on healthy living and ageing has never been so fierce. This has led vast numbers to look at receiving medical care which is cheaper and available in other countries than the one they presently reside.
"There have to be mechanisms, where we can find efficiencies in spend and how providers become acute in making the provision with not only quality in mind, but also cost," explains Executive Vice President of Fakeeh Care, Sanjay Shah.
"This is a problem the US and UK have been facing. Healthcare providers have a real duty of care to try and seek out how we provide value-based care in order to ensure that healthcare costs do not continually rocket. I think it's welcoming to see some of the digital players coming to this market."
With vast experience in the UK and GCC healthcare market, Shah noted that medical tourism will remain a focal area for the GCC, in order for the region to understand why patients are travelling abroad, rather than to look at avenues provided directly within the region.
"45% of patients travel for specialist care in areas such as oncology, cardiology, orthopaedics and neuro-surgery. Those areas and sub-specialties are not as well designed and taken care of in the region. This is an area where we have been focusing at addressing quickly, so that medical tourism away from the country is minimised as much as possible.
"We want care to be provided locally and we want it to be of international standard so patients don't feel the need to go elsewhere for their care. We have been investing in providing the latest diagnostic services, but with also nurses and physicians who know how to provide that sort of high-amplitude care."
See also
The rise of lifestyle diseases in the Middle East, such as diabetes, hypertension and obesity, are also playing a significant role in reshaping the delivery of healthcare services in the country, leading providers to look at new ways to cater to these demands.
Nonetheless, the industry continues to face challenges in attracting and retaining talent across the Middle East, something of which has been highlighted within the country's National Transformation Programme 2020 and Saudi Vision 2030.
"This is an important element. We're investing to grow and train our own nurses and doctors of the future through our medical college," explains Shah.
"I think for competitors this will become much more difficult. Legislation and regulatory requirements will mean that some of the other hospitals will find it is difficult to compete, and consolidation will be the obvious answer across the GCC. We are taking part in increasingly trying to secure assets under the privatisation programme.
"You will see the beginning of the stronger players and the survival of the fittest, where some of the minor players will probably fall away or be taken into much larger organisations," he adds.
"The extension of healthcare insurance is also a positive thing for private-sector providers. The assets coming from the public sector to the private sector, in whatever form, will be an interesting transformation."