Aetna International – educating health consumers through innovation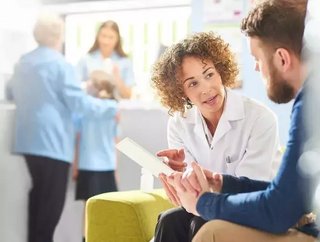 The health insurance industry is undergoing a rapid transformation. Escalating healthcare costs amidst a diverse global demographic has presented a mult...
The health insurance industry is undergoing a rapid transformation. Escalating healthcare costs amidst a diverse global demographic has presented a multitude of challenges for insurers in meeting member needs on a global scale. Moving towards a consumer-centric healthcare model, patients are demanding increased control and cost transparency, as well as services which are further connected and accessible through the implementation of new technologies. 
One of the industry's largest and most prominent international health benefits providers, Aetna International has developed world-class health management solutions for governments, corporations and providers worldwide, providing health benefits to more than 800,000 members. Part of Fortune 100 company, Aetna, the business has stepped up its game in the development of products, services and programmes to cater to its international market.
Running the company's evacuation service, Medical Director, Mitesh Patel remains passionate about providing exceptional member support, which includes keeping abreast of all new health trends and technologies. Still practising in emergency medicine, he explains that its evacuation services remain a unique selling point for the business.
"Our evacuation business is completely in-house and decisions are made in real time. I also oversee the care management programme, ensuring that members get the right treatment, at the right place and at the right time," he says.
"Through the care management programme, we have a particular focus on people with chronic diseases, such as diabetes and high blood pressure, but also the more serious end of the spectrum, such as those with cancer or chronic high-cost conditions. Our programme ensures there is a dedicated nurse where members are then able to establish an ongoing relationship. They are able to navigate members through a complex healthcare pathway, but also act as a point of support through the process."
Many members, particularly in developing countries are still unable to gain essential information surrounding long-term conditions, such as cancer, or if they are in the final stages of life. Patel explains that having a dedicated person that patients can speak to inhouse at Aetna International is therefore essential in enabling the ability for difficult conversations to be had in place of a medical professional who may remain reluctant to discuss.
"It starts with the basics: trying to find out what they've heard about their condition and what the doctors have told them and sourcing ways in which to help. Giving people time is important once that conversation is had. After a couple of days to reflect, we will then call back to see how they're feeling and if they've got any questions," he explains.
"Often, customers don't want to hear this kind of news from an insurance company because that should be the doctor's role. However, we've often found that once members have got over the initial shock, they are very appreciative. Once they know what's happening, they can then plan the rest of their lives."
Through its pre-authorisation process, the insurer also works to help identify medical conditions, cases and treatments with members in collaboration with medical professionals to source the right solution. The aim of Aetna International is to undertake what is best for its members, making sure they're not being over-treated or having unnecessary surgeries in ensure a higher quality result and increased member satisfaction.
Disease management
However, the number of people affected by lifestyle diseases, such as atherosclerosis, obesity and diabetes are also placing significant pressures within health insurance and rising member costs. Tackling this head on, Aetna's Care Management Programme has sought to identify these members and appointing nurses to outreach, provide advice on disease management, how to be compliant with medication, as well as assess member diet and lifestyle choices. The number of people with diabetes, for example, has increased from 108mn in 1980 to over 420mn in 2014 – a figure which is significantly rising. The World Health Organization (WHO) has even projected that diabetes will be the seventh leading cause of death by 2030.
"We provide general health and well-being advice so that people who are at risk of potentially getting diabetes or are developing conditions can take action to modify their lifestyles," says Patel. "I think the biggest value for money long-term is taking this right down to school level. This would have to be done by governments, where we could definitely advise. Teaching children to lead a healthier lifestyle, where children will inform their parents, will become full circle. 
See also
"Take for example, alcohol consumption in the United Kingdom. It has been stated that quarter of 18-25-year-olds are now teetotal. Obviously that's not just due to education, but also financial pressures, et cetera, but that message is getting through and is enabling a healthier society for the future."
Whilst education remains central in addressing the rise of lifestyle diseases, it has also been proven to be vital in halting the rise of antimicrobial resistance worldwide.
Although this can occur naturally over a period of time, the misuse and overuse of antimicrobials is accelerating this process, threatening not only the industry's ability to treat common infectious diseases, but also leads to higher patient costs and increased mortality rates, according to the WHO.
"In the US, in the domestic part of the business, we've had success on tackling this, where we've identified people who over-prescribe and written letters saying 'Your prescription rate for antibiotics is above the trend of what your peers are doing.' We've had a similar approach in the UK. That in itself has had a notable success," notes Patel.
"Both members and providers need to be educated that taking antibiotics is not the best solution all-'round and often can do more harm than good. Antibiotics have got their place and they're extremely useful, but they are for diagnosed bacterial infections only."
Making waves
The need in tackling lifestyle diseases is also being explored by non-traditional healthcare players. Companies such as Fitbit, Apple and Amazon are all continuing to develop consumer health wearables and fitness trackers, enabling users to harness greater interest and control over their healthcare. Following from the launch of Bluetooth in the early 2000s, the number of connected wearable devices worldwide is predicted to jump from an estimate of 325mn in 2016 to over 830mn in 2020.
"This is a Penicillin Moment, basically," observes Patel. "Technologies in healthcare have got the potential to save more lives than some of the biggest inventions of the last century. There are mainly two fronts: machine learning and artificial intelligence (AI) capabilities. As this gets better and better and better, it's going to augment the physician role. Rather than the physician spending a lot of time on diagnostics, machines can interpret scans, CT and MRI images. This trend is going to evolve.
"Secondly, the ability of the machine to collect and interpret large amounts of data and find correlations and causations that we might not even be aware of. That will give us a different perspective on diseases. Once we find out exactly what's going on, that's when you have positive interventions being made for that specific individual. It's tailor-made medicine."
Such technology is already having an impact on conditions such as heart failure. Through advanced data analytics, providers can predict hospital admissions and illnesses before they occur and intervene and increase the dosage of a drug to prevent a hospital admission where required, therefore developing a personalised model of care.
"This is going to be the biggest movement of the century. The ability for the algorithm to analyse huge sets of data which we as humans simply can't do and to create a personalised plan for every individual," says Patel.
This revolution is already underway with many partnerships established in 2018. From Amazon, JP Morgan and Berkshire Hathaway joining forces, to vertical integrations of providers and insurance companies such as Cigna, Express Scripts and CVS Health's US$69bn acquisition of Aetna, the industry is set to undergo tremendous growth.
"The main aim of all of this is going to be to build a healthier world and to benefit our members by offering a local solution. We need to have a personal relationship with our members at their time of need. By doing that, we're touching upon the vulnerable, yet we're delivering a phenomenal service," adds Patel
"It's not just being a pure health insurance company, but to be seen to be bringing effective care directly to the member and making them engage with us, to lead a healthier life and actually change behaviours. It's a combination of doing what we're really good at doing, but also a focus on improving the member experience."