Anthem, Inc is set to acquire palliative care provider Aspire Health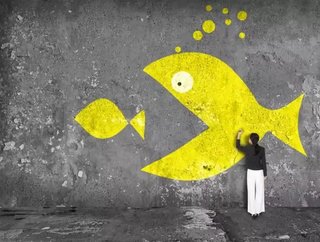 Anthem, Inc has announced its plans to acquire one of the US' largest, non-hospice and community based palliative providers, Aspire Health. Founded i...
Anthem, Inc has announced its plans to acquire one of the US' largest, non-hospice and community based palliative providers, Aspire Health.
Founded in 2013, Aspire now operates in 25 states, with over 20 comprehensive health plans on offer to support palliative patients.
Although financial details were not disclosed, it signifies the increased move for healthcare providers to deliver care outside of acute care settings, in order to compete with companies such as CVS Health and Humana. With over 70 million customers, Anthem is sure to further expand its foothold and remain a key competitor in the market through this acquisition, lowering costs whilst driving up the quality of patient care.
"Anthem is focused on enhancing our ability to offer innovative, integrated clinical care models that can improve the quality of healthcare and deliver better outcomes," explained Gail K. Boudreaux, President and CEO at Anthem.
"Aspire Health shares our perspective on the increasingly important role of integrated care and has built a unique model that provides palliative care and support services for patients and their families. With the addition of Aspire Health to Anthem's other clinical care assets such as CareMore Health and AIM, we will be able to offer our consumers, customers, and other health plan and provider partners a broader array of programs and services that meet their diverse needs and drive future growth opportunities for our company."
See also
Using proprietary predictive clinical and claims-based patient algorithms to identify patients with a serious illness who may benefit from an extra layer of support. Aspire works to assign an extensive care team that includes physicians, nurse practitioners, nurses, social workers and chaplains. The team works in an integrated approach to address symptom management, patient-family communication, advance care planning and to coordinate care with other medical professionals including primary care, specialty care and in-home care providers. The company also offers 24-7 support to patients, including nurse practitioner home visits any time if necessary.
 "Several studies have repeatedly demonstrated how advanced illness programs can provide high patient and family satisfaction, reduce hospitalization, and decrease costs," commented Brad Smith, co-founder of Aspire Health.
"As part of Anthem, we believe we will be able to further scale our model and positively impact the lives of even more consumers and families, making home-based advanced illness care available to patients who need it."
The acquisition is expected to close in the third quarter of 2018.