Apollo Hospitals launches app with HDFC Banks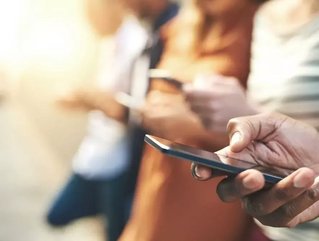 India's hospital group has joined forces with the banking company...
India's Apollo Hospitals have partnered with HDFC Banks to launch a new digital healthcare platform for the bank's customers. 
The HealthyLife Programme will give users a range of healthcare and financial benefits, including access to emergency doctors round-the-clock, free of charge. 
Available on Apollo's existing platform, Apollo 24|7, users will be able to get pre-approved personal loans, a credit card with discounts, financing for for eye care, dental care, maternity and IVF, and concierge facilities. The bank is also offering loans for medical equipment. 
In terms of healthcare products, it will offer free membership for One Apollo for the 1st year, chronic care programmes on Apollo 24|7, home delivery of medicines with membership discounts, and health check ups.   
Launched in February this year, Apollo 24|7 is India's largest end-to-end omni-channel healthcare platform, allowing users from any part of the country to use Apollo services from their phones. 
In a joint press release, Apollo and HDFC stated that their partnership has the potential to serve 65 million existing HDFC Bank customers with the programme, a number they hope will increase as a result of the partnership. 
Aditya Puri, Managing Director of HDFC Bank, commented: "There is nothing more precious than life and health. A healthy India is the first step towards a really wealthy India.
"To me it is like a mini health mission that will revolutionize access to quality healthcare for millions of our countrymen. They can get medical services at a place and time of their choice. We are inspired by the prime minister's clarion call on Independence Day to provide healthcare services for all through the National Digital Health Mission. I am extremely happy and proud to launch this." 
Dr. Prathap C. Reddy, Chairman, Apollo Hospitals Group added: "I am excited to be a part of this launch as the objective is to make lives healthy while making the process convenient and easy for the customers. We are glad to partner with HDFC Bank and provide real-time access to world class Apollo expertise on Apollo 24|7. I am sure that this association will usher in positive changes in both healthcare and financial sector of our country and propel the PMs vision of a Healthy India."