Australian digital healthcare capital fund launches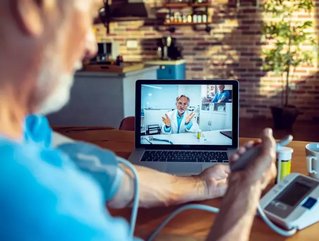 Healthcare Ventures has launched a digital healthcare fund for Australian companies with a global outlook...
Sydney-based venture capital firm Healthcare Ventures has announced it's set to invest in emerging companies that are transforming healthcare via digital healthcare technologies.
Their investment will focus on early stage and growth companies that are based in Australia but have a global outlook, with the aim of redefining how healthcare is provided to deliver better patient outcomes. 
Dr Louise Schaper, CEO of the Australasian Institute of Digital Health and member of Healthcare Ventures' Partnership and Fund Manager Board, explained that the growth in digital healthcare around the world presented a great opportunity. "The digitally enabled transformation of healthcare across the globe is happening at a phenomenal pace, accelerated by COVID-19 and the resulting focus on data and technologies for advanced individual and population health" she said. 
"We see this as providing significant opportunity for a specialist fund and specialist team focussed on digital health investment. In 2020, digital health startups in the USA attracted a record US$14 billion of investment capital, in the largest funding year on record. Australia is rich with brilliant innovators and yet funding is only starting to see traction. Healthcare Ventures aims to rectify that."
The firm will have a particular focus on innovation in artificial intelligence, augmented and virtual reality, large scale data, advanced diagnostics, health IOT and telehealth. Healthcare Ventures' board includes experts and entrepreneurs involved in renowned companies such Australian Medical Angels, Doctor Care Anywhere and Telstra Readycare. 
Announcing the launch of the fund, pioneer of Australia's venture capital industry and Chairman of the Board Roger Allen said: "I have been working with and invested in a number of talented health professionals and am seeing continuous deal-flow of innovations coming from the medical community. This shouldn't come as a great surprise given our best and brightest have been going into medicine but what has changed is a strong entrepreneurship mindset and the ability to transform practises through digitisation. 
"I believe the best way to handle this deal-flow is to have a dedicated team and specialist fund led by health professionals supported by strong investment and technical capabilities. The fund will be a relatively small fund and will seek to partner and co-invest with many more generalised VC funds both in Australia and overseas.
The first round of funding is expected to close in the first half of 2021.