Avegen Health on embracing all parts of healthtech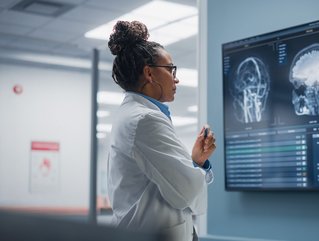 Healthtech has a hype problem. Dr Nayan Kalnad & Neeraj Apte of Avegen Health know that it's time startups embraced the "boring" bits
Healthtech is amazing. Its existing and potential impact seems almost boundless. With every year that passes, the claims and ambitions of healthtech founders grows bigger. Whilst this march forward is inspirational, it's also problematic. Because as the hype around healthtech shows no sign of dissipating, we're at risk of skipping over crucial portions of this digitisation. In some respects, the hype is luring founders towards the shiniest, most public parts of the ecosystem. However, if we want to truly make an impact, more startups need to embrace the 'boring' bits.
A stronger future for digital health
So-called 'boring' innovation doesn't equate to lack of ambition, impact or importance. On the contrary, the 'boring' products are often the most vital. These are solutions which might not grab the headlines or lend themselves to a slick advertising campaign, but they close silos, unpick intricate problems, and ensure all types of patients and conditions are accounted for in the march towards a stronger, connected future.
Far from boring; lesser-hyped innovations are building the foundations of a stronger future for digital health.
One of the biggest challenges facing healthcare over the coming years will be interoperability - an issue that's a clear example of where more complex and nuanced solutions will be crucial. Clinicians and patients have a litany of choice when it comes to healthcare products, but lots of these systems can't talk to each other. That creates data silos, leads to uneven access to healthcare across communities, and means opportunities to join dots and offer more comprehensive support are missed. Technology which can pull different solutions onto one platform, or create links between them, is needed more than ever.
We also need innovators to create technologies that allow a more diverse body of people and organisations to innovate. This could be, for example, platforms which allow others to create the bespoke products they need to solve a pressing issue, or cater to a specific community. The platform our team at Avegen has created, HealthMachine, has been built to enable pharmaceutical and healthcare companies to efficiently design and roll-out compliant digital health products; something they wouldn't be able to do in-house.
This means we sit behind a whole suite of incredible products, but they are our clients' products to take forward into the market. Our role as the foundation for such innovation is a mantle we wear proudly.
The digital healthcare puzzle
In addition to interoperability-focused solutions and a more collegiate, partnership-led approach to developing digital products, we also need to herald those who spend time fixing the fiddly, tricky parts of the healthcare puzzle. This might involve working behind the scenes to help information move between clinicians more efficiently. Or automate a data task which frees up several hours of a nurse's time for patients who need it the most. Or, it might mean creating a complex software solution that would take an hour to explain but which would ballast a healthcare system in a vital way.
The founders building vital infrastructure that sits on the back-end of society's healthtech matrix won't necessarily get much glory, but such contributions remain heroic.
The key message therefore, is that there is place for both hype and humility in the sphere of digital health. We very much need the moonshots and the miracles, but we also need the nitty gritty and the nuance. One without the other isn't much good. So let's hear it for those building solutions that fall into the latter camp: let's hear it for the 'boring' bits.
Dr Nayan Kalnad & Neeraj Apte, co-founder of Avegen Health