Botco.ai raises $2.2m to "revolutionise" healthcare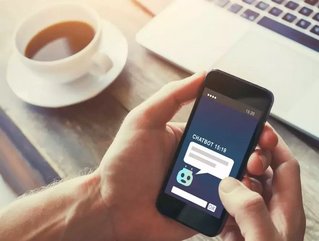 Botco.ai closes funding with the aim of revolutionising the healthcare experience through its intelligent chatbot...
Chatbot software company Botco.ai has raised $2.2 million to expand its healthcare operations. 
The AI-powered automation software enables conversations between providers and consumers, helping businesses to increase lead conversions with automatic 24-7 access to a chatbot. 
Botco.ai's current clients include Massage Envy Franchising and Best Western Hotels & Resorts. They plan to use the new funding for product development, including integrations with electronic health record systems and marketing automation platforms. One of a select few marketing chat companies certified as HIPAA compliant, Botco.ai also offers industry-leading AI machine-learning capabilities to quickly and effectively convert more inquiries into appointments. 
Botco.ai's features include: 
Multi-channel chat. Providing 24/7 response to inquiries about appointments, coverage, services and location information
Training. The AI continues to learn and improve through use and consumer interactions
Live data dashboard. Using analytics, Botco.ai can share real-time insights from conversation transcripts, conversions to intents and re-engagement statistics
Integrations. Connecting to systems like the electronic health records to personalise conversations, automate workflows and appointments
"The traditional way in which families and patients inquire about healthcare services is not sustainable" Rebecca Clyde, founder and CEO of Botco.ai said. 
"Families are forced to sacrifice crucial time — a majority of that time being spent on hold — just to receive a response. On the other side of the phone are our healthcare providers, who are unable to instantly and efficiently assist callers without wait times. 
"The industry is in desperate need of innovation. As we innovate Botco.ai, our mission is to not only ensure that families can more easily manage critical care without long waits and cumbersome systems, but also assist healthcare professionals in providing instant responses to those in need." 
The funding round was led by Stout Street Capital, with participation from Sterling Road, PHX Ventures and Arizona Tech Investors.