ByteDance acquires Amcare Healthcare in digital health move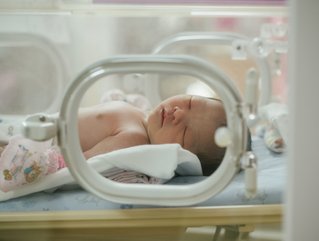 Technology company ByteDance, the parent company of social media platform TikTok, has acquired Amcare Healthcare, in a post-COVID-19 health-tech expansion
ByteDance, the parent company of social media app TikTok, has acquired Amcare Healthcare for ¥10bn (US$1.48bn).
Following the COVID-19 pandemic, the healthcare sector has undertaken significant digital transformation. For example, allowing patients to use apps in communication with their healthcare provider or to make video call appointments with their doctor instead of visiting a surgery. Now, ByteDance is the latest technology company to make a move into the healthcare sector, but this is not their first step.
Amcare Healthcare is ByteDance's latest acquisition
Who's who in this acquisition?
ByteDance
Founded in China in 2012, the company manages content platforms. It had a US$58bn revenue in 2021.
TikTok
A social media platform with 1bn monthly users worldwide. It is owned by ByteDance and allows members to create videos using music and greenscreens. It is not available for download in China.
Douyin
The original version of TikTok, made in China and only accessible there. Content is censored to what the Chinese government deems acceptable.
Xiaohe Health
A Chinese healthcare business, acquired by ByteDance in 2020.
Amcare Healthcare
The healthcare company has hospitals across China, from Beijing to Shenzhen and specialises in women and children's health and was acquired by ByteDance this week.
TikTok's healthcare problems
ByteDance's venture into healthcare might mean the company comes face to face with some of the healthcare problems caused or exacerbated by use of these apps.
Another term coined from the age of smartphones, is 'doomscrolling' (named word of the year by the Oxford English Dictionary), when a user endlessly scrolls through global news or posts from their social circle to find something interesting. Some users have reported this behaviour before going to sleep. Screen time before sleep keeps the brain awake and some of the content viewed may also impact the quality of sleep.
Hours of screen time takes a toll on users' health - from causing eye strain to what has been termed 'text claw', finger cramps from excessive smartphone scrolling, also known as cubital tunnel syndrome.