Cisco launches health digitisation programme in Japan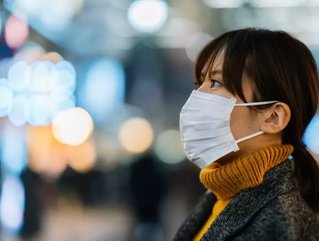 Cisco launches programme to digitally transform healthcare in Japan...
Global tech company Cisco is joining forces with the government of Japan to digitally transform the country's healthcare sector, as part of its broader pandemic recovery measures. 
The project is part of Japan's Society 5.0 vision, to fast-track digitisation across industry sectors, government, education and healthcare, with the aim of building a digitally inclusive society, a more resilient economy and the workforce of the future. 
Cisco's Country Digital Acceleration (CDA) Program will support Japan's digital recovery programme. CDA is strategically aligned with the Japanese Government's digital agenda and its vision with Society 5.0 vision, which aims to stimulate Japan's economic growth, enhance quality of life, and create a society where everyone can fully reap the benefits of digital transformation.
"I would like to express my sincere respect for Cisco's program to support digitalisation around the world" the Minister for Digital Transformation Takuya Hirai said at the announcement of the partnership. 
"In Japan, Cisco has been promoting a number of projects to support digitalisation in areas such as IT talent development, network security, industry, government, education, and healthcare. This direction is exactly what we are aiming for." 
In collaboration with industry, academia and government, the Japan CDA programme will accelerate various initiatives such as the COVID-19 Response and digital healthcare. In response to the continued spread of COVID–19, Cisco will help private, public, and not-for-profit sector organisations accelerate their transition to remote functionality to maintain operational continuity, with a specific focus on digital healthcare.
Working alongside Japanese companies, Cisco will help innovate in areas such as artificial intelligence, Internet of Things, data analytics and edge computing to help businesses improve productivity, accelerate innovation, provide better customer experiences, and improve their overall competitiveness.
Cisco will also work with regulatory authorities and advise on innovative approaches to promoting a digital society, while adhering to environmental, safety, and security considerations. 
"As business leaders it is our responsibility to play a role in stepping up to the challenges of inequity, and to create new pathways to economic prosperity, spark new ideas and ignite innovation" Guy Diedrich, Vice President and Global Innovation Officer at Cisco said. 
"We are delighted to be collaborating with the Government of Japan to help bring to life key initiatives that will help build an inclusive future for all, and further propel Japan into the digital age."