Clinical engineering is reshaping digital healthcare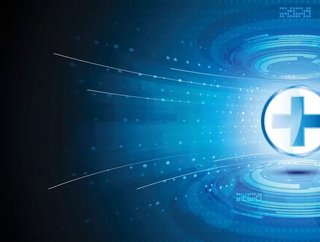 As digital technology continues to permeate healthcare, we explore how clinical engineering could hold the key to its optimisation...
As healthcare becomes more technologically advanced, opportunities to address some of hospitals' most fundamental and enduring challenges have presented themselves, namely:
Skill gaps and shortages
Training
High staff turnover
'Clinical engineering' (CE) may yet prove to be the key for overcoming these obstacles. A speciality in Health Technology Management, it focuses on developing optimised solutions for healthcare delivery using the latest available devices. 
defines the overall purpose of CE as managing an organisation's thousands of various medical devices so that "the benefits of this technology are maximised and the risks minimised."
The process of doing so could involve pre-purchase evaluations, maintenance, development and more. Moreover, CE is also concerned with the training and education required for achieving this goal.
As found in a study conducted by the (WHO), CE is a multifaceted discipline with a complex and interconnected relationship ecosystem, including everything from hospital admin, regulation agencies, insurance companies and more.
It also encompasses a wide range of aspects: health technology management, safety, practical applications, R&D, IT, education and training, etc.
Managing a complex environment
CE's capacity to manage the operations of highly complex and vital healthcare environments is demonstrated by (eICUs), also referred to as tele-ICUs. These are able to:
Provide care to patients in multiple facilities simultaneously
Enable 24/7 care
Optimise clinical expertise
A by Philips established that the implementation of an eICU programme could increase bed management control by 44% and improve operating margins by 665% (the equivalent of $52.7m).
In '', Dr Craig Lilly, Director of the eICU Program at , found that, "The ability of tele-ICU programs to increase case volume and access to high-quality critical care while improving margins suggests a strong financial argument for wider adoption of ICU telemedicine by health systems and intensivists."
Therefore, the operational, humanitarian and business case for enhancing critical healthcare operations with digital technology is readily apparent. Exploring its further applications could ultimately lead to a watershed moment in modern clinical engineering. 
Areas with significant potential for improvement in a hospital/provider environment include:
Enhanced asset management: IoT (internet of things) and cloud networks could coordinate an indoor positioning system for healthcare assets, enabling greater organisation and equipment deployment. This also includes better oversight of inventories and equipment and stock maintenance.
Remote problem solving: Furthermore, an integrated network within a hospital will allow for easier equipment monitoring and facilitate solving multiple problems simultaneously and remotely.  
Enhanced forecasting: Data analytics can be leveraged to predict demand for consumables, spare parts, replacement parts, and more, thus optimising inventory.
 Find out more in LTTS' white paper: download here