COVID-19 advanced the chiropractic digital transformation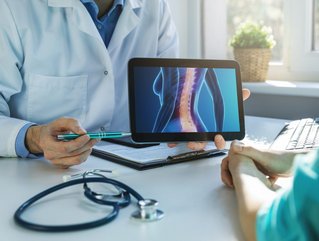 Catherine Quinn, President the largest chiropractic association in Europe, BCA, discusses its use in sports medicine & the rise of digital healthcare
Hi Catherine! Could you please introduce yourself, your role and how you progressed in the healthcare system?
"I am Catherine Quinn, President of the British Chiropractic Association, Clinical Director at Cleve Chiropractic in North Bristol and a Consultant Chiropractor to professional sports teams, including International Rugby League and Union, World Championship competitions, and in Premiership Football and Rugby, Queens Park Rangers, and London Irish FC. I graduated from AECC University College and have been President of the British Chiropractic Association since 2017. I have also been honoured as a Fellow of the UK Royal College of Chiropractors Sports Faculty.
"I have a big passion for promoting the role of chiropractic within multidisciplinary healthcare teams, both within the sports medicine community and in the wider healthcare system and have lectured internationally on the value of integrative and collaborative healthcare. I am passionate about providing chiropractors with a modern and progressive association which supports integration between independent and NHS based services to provide patients with choice and greater access to healthcare – something I am able to do through my role as President of the BCA."
What exactly is chiropractic therapy?
"Chiropractic is a regulated healthcare profession focused on treating MSK related issues through a wide variety of techniques. Chiropractic care can assist people at all stages of life due to its ability to help and improve a wide spectrum of health conditions. It is also worth noting that chiropractic goes far beyond neck and back health and can impact all parts of the body, including mental health and wellbeing.
"We understand the varying perceptions that health professionals and patients have over chiropractic care and it's our job at the BCA to show that we are a partner with the same vision: to provide quality, efficient and legitimate solutions for MSK conditions. A lot of the different perceptions stem from a lack of understanding about what chiropractors do, the training required to qualify, and the way in which the profession is regulated.
"The Lancet's series on low back pain, which highlights the extent of the problem in Europe; a condition which affects 540 million people in the world at any one time. Further to this, NICE recommends a package of care for managing low back pain which includes education and advice to stay active, spinal manipulation, massage and exercise therapy. Chiropractors are well positioned to provide this hands-on care. These reports show that medication, routine imaging, and invasive surgeries are all commonly used to manage low back pain, despite limited evidence that these methods are effective as treatments. Therefore, ensuring patients are aware there are other options is paramount."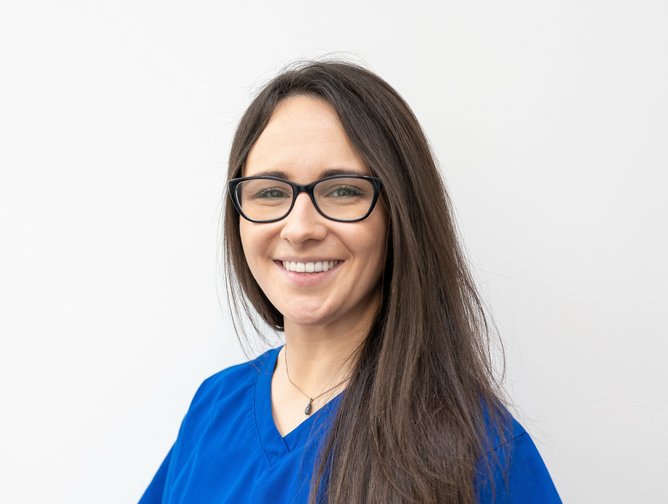 What does the British Chiropractic Association do?
"The British Chiropractic Association is the largest and longest-standing membership body for chiropractors in the UK. Our 1,800 members take pride in placing patients at the forefront of healthcare. Our members span the UK and have a variety of special interests and areas of expertise, such as those treating patients belonging to specific industries or sports – for which they can assist with treating aches and pains related to dancing, rugby or golf for example.
"There is often a degree of misconception towards chiropractic care and a lack of understanding about its rigour; qualified individuals in this profession are working as fully regulated healthcare professionals with at least four years of Masters level training, and to be a BCA member we take this a step further. New members are provisional until they complete their post-registration training with the Royal College of Chiropractors. We want all our members to be supported through their initial year of practice and achieve the highest standards of care for their patients by engaging in reflective practice and integrated learning."
What have you learned about the healthcare industry over the pandemic period?
"The COVID-19 pandemic has massively disrupted and exacerbated the shortcomings of a healthcare system which was already under high levels of pressure, whilst also serving as a catalyst for needed transformation - pushing many across the sector to make significant changes faster than they would have done. The challenge now is to build on the momentum from those efforts to deliver better care at lower overall cost and to build resilience for the future.
"What the pandemic has shown us is that as healthcare professionals we are very resilient and can come together to support one another. I know several fellow chiropractors who throughout the pandemic, and after, have played a more active role in their local primary care setting – which is great to see. At the BCA, this is something we are passionate about promoting. As we continue to adjust to this new post-pandemic way of living, I hope that this is something which we begin to see more of within the healthcare community."
How does remote CPD learning work?
"When the COVID-19 pandemic hit, one of the first questions within the chiropractic industry for the General Chiropractic Council was how chiropractors were going to be able to fulfil their continued professional development (CPD) hours. Beyond the chiropractic community, there was also a big question mark over the ability to fulfil the number of required learning and training hours that is required of all health professionals. Fortunately, professional bodies and educators were quick to respond, launching online training solutions to meet people's requirements, and to continue sharing knowledge, resources and information – albeit in a very different way.
"Not only did the boom in online training solutions bring with it a flexible and more accessible way for people to continue their training and development remotely, but it also helped to cultivate a greater sense of community among health professionals. Added to this, it proved that training can be delivered effectively and to a good standard outside of a physical lecture theatre -thus becoming a more accepted means of education throughout the health industry.
"Online training offers flexibility; flexibility to learn and pursue a successful career in healthcare, even if you live in a remote location, flexibility to learn at your own pace and in different formats and flexibility to diversify your knowledge and explore chosen areas in more depth due to having more information at your fingertips. All these elements are hugely appealing and remove a lot of the barriers that have previously stopped individuals from taking up healthcare degrees because they are historically so intensive."
What new healthcare trends do you see coming post-COVID-19?
"COVID-19 has caused health care systems and organisations around the world to rapidly adopt digital. In many countries, the 'digital front door' has become the 'only front door' for patients to access clinical services. Hospital out-patient and general practitioner appointments across the world have been transformed with as much as three-quarters of all consultations now taking place virtually. The notion of digital transformation continues to evolve with many organisations having worked hard to transform businesses over the last two years, if not more. COVID-19 has forced organisations to take radical steps to adopt technology advancements and modernise culture, organisational structures, measurement systems and operating architectures. As we continue to progress out of this COVID-19 world I envisage that digital technology and healthcare will become more intertwined."
What are your thoughts on streamlined healthcare systems?
"We need to encourage more awareness amongst both chiropractors and other healthcare providers about how an integrated workforce could benefit both medical professionals and patients alike. The role of First Contact Practitioners is an interesting way to start this discussion - there are currently only four FCP chiropractors to date, at the BCA, that is something we are looking to change.
"There are two factors to consider, we need our NHS colleagues to understand the rigour and evidence supporting how the chiropractic profession delivers care, and for chiropractors to see a career in the NHS as an option which will be rewarding. At the BCA, we also recognise that there are hugely varying perceptions of chiropractic care which we want to address so every health discipline has a consistent understanding.
"Chiropractic is a registered primary healthcare profession and a safe form of treatment. In the UK, chiropractors are regulated by law through the General Chiropractic Council (GCC) and required to adhere to strict codes of practice, in the same way as dentists and doctors. At the BCA we represent the highest quality chiropractic care, which is encapsulated by a patient centred approach, driven by evidence and science.
"As a patient-first organisation, our primary goal is to provide the best treatment possible for those who need our care. We truly believe that working collaboratively with other primary care and NHS services is the way to reach this goal.
"To make this happen, we are focused on driving peer acceptance, trust and inclusion that will make us part of the wider healthcare team, allowing our members' skill and experience to be recognised and valued by other healthcare professionals who operate in our field."