Creating a mental health plan for the workplace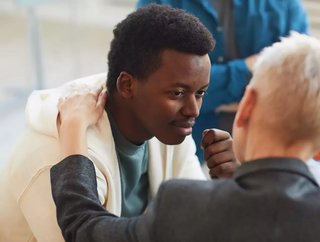 Brett Cohen, COO at behavioural healthcare provider Ascellus, explains why employers should have a mental healthcare plan for staff
The Covid-19 pandemic has demonstrated an urgent need for employers to engage employees in open communication regarding mental health so that treatment can be made
more available to workers.
A January 2021 survey reported that during the pandemic, two-thirds of employees found their job performance suffered due to mental health issues, and 40% of employees struggled with feeling burnt out. A 2021 report on workforce attitudes toward mental health reveals that in the past year, 48 percent of employees reported high-stress levels, up 7% in just two years.
Surprisingly, 96% of CEOs consider their employee mental health efforts adequate, while only 69% of employees agree, revealing a gap between policy and initiative.
These statistics confirm what most probably suspect - workers' stress levels are high and on the rise. But perhaps unexpected is the statistic citing the disparity between how well some companies believe they're addressing their employees' mental health needs compared with employee reports.
While CEOs may actually have adequate mental health initiatives in place, poor workplace communication or mental health stigma may be a contributing factor in the
disparity. The 2021 report suggests that when compared to CEOs, only half of workers are likely to report that their company is accepting of employees with mental health issues.
With burnout and stress on the rise, now is the time to eliminate obstacles and provide stop-gap measures in your workplace mental health strategies to rebound from the stressors exacerbated by the Covid-19 pandemic. A return on investment for extra effort now adds extra incentive to popularise programs that are available but may be rarely promoted.
● Raising employee productiveness, as one study reveals an 86% improvement in work performance by those treated for depression.
● Raising employee retention, a 2019 national survey found that more than one-third of 1,500 employees surveyed had left a position, in part, for mental health reasons, and 59% of those claimed mental health as their principal reason for leaving.
● Diminishing health care and disability expenses, as the National Alliance on Mental Illness reports, cardiovascular and metabolic diseases double in adults who suffer from severe mental illness.
When the pandemic eases, face-to-face interaction will increase as workers return to their offices. The assimilation process is proving to be another stressor leading to the possibility of long-term disability which adversely affects both the employee and the employer.
Some of the more common signs that indicate an employee may be struggling with mental health issues include:
● Diminished productivity
● Worsened performance
● Increased disengagement
● Missed workdays
● Poor hygiene
Recognising these symptoms and taking action on behalf of the employee may prevent a condition from intensifying, and research shows that employees who receive treatment early spend less time on workers' compensation and return to work more quickly.
In addition to a mental health plan, it's important to establish a company culture whereby employees feel supported, valued, and confident in asking for and receiving treatment.
Ideas for establishing good mental health practices in the workplace:
● A mental health policy that explains how to identify employees who may be in distress as well as a system with a list of resources for managing situations.
● An Employee Assistance Program (EAP) so that workers have access to free, confidential counselling that includes access to evidence-based care.
● Clear, open, and frequent communication with all employees, informing them of the company's mental health services and availability of the EAP, thereby increasing
employee acceptance and motivation.
More than ever, it's important to keep mental health at the forefront of a company's framework and reduce the stigma around seeking mental health support. Discussing mental health with employees, supporting employees' efforts to get treatment, and leading your employees through a relationship of compassion, trust and value can help employees continue working or return to work faster.
Culture-based ideas that increase employees' overall mental health:
● Include employees in department/company decisions
● Encourage a healthy work/life balance
● Offer company-wide events, on- and off-site
● Establish a company wellness program
● Institute an award system that rewards employees for their contributions
The re-introduction to daily routines - going to the office, eating inside restaurants, gathering in group activities--will ease the anxiety, stress and depression felt by some during the pandemic. However, for others, the difficult work of recovery still lies ahead. Experts suggest that the behavioural health backlash of the pandemic will be present long after the disease has subsided.
The long-term effects on health care workers and other essential workers who risked their lives throughout the pandemic and workers whose jobs simply didn't allow them the time to address their mental and emotional needs may, as society comes out of the pandemic, result in a long-tail recovery.
To limit fallout from the mental health toll taken by the pandemic, implement and promote mental health awareness initiatives, which will help to remove the stigma associated with mental illness, while also protecting the health and longevity of both the employees and the company.