The Department of Justice has approved the merger of CVS and Aetna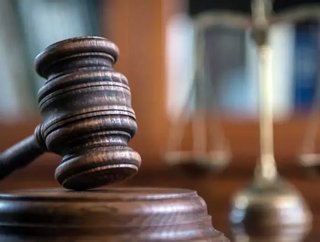 The Department of Justice has approved the $69bn mega merger of health organization CVS with health insurance company, Aetna. The move will make the new...
The Department of Justice has approved the $69bn mega merger of health organization CVS with health insurance company, Aetna. The move will make the new business one of the largest drugstore chains in the US, including a major segment in delivering key health plans to consumers across its pharmacy benefit arm.
However, the approval has only been secured on the premise that the business sells its Medical Part D division to a subsidiary of WellCare as planned, which presently supports over two million US consumers.
Additionally, the DOJ has informed Aetna that it must enable WellCare to hire employees who are employed by this division.
In a recent statement, Larry J. Merlo, the chief executive of CVS Health, said that the approval "is an important step towards bringing together the strengths and capabilities of our two companies to improve the consumer health care experience."
"In our new health care model, we provide people access to more affordable care when, where and how they need it," he added. "Care will be coordinated among the health care providers, caregivers and their health care teams, leveraging the connectivity CVS will provide.
In 2017, CVS Health amassed $185bn in revenue, supporting more than 90mn customers. Aetna, on the other hand gained close to $60bn in revenue, providing essential health insurance to 22mn US consumers.
See also
However, many are concerned that consumers will be left with less choice and control over their healthcare, as well as higher healthcare costs. The move could also make it increasingly difficult for smaller pharmacy benefit management (PBM) players to gain further traction in the sector.
"This type of consolidation in a market already dominated by a few, powerful players present the very real possibility of reduced competition that harms consumer choice and quality," George Slover, senior policy counsel for Consumers Union, an advocacy group, has publicly stated.
Consequently, those with Aetna health plans could be shoehorned into solely utilising CVS retail clinics, whilst those uninsured by Aetna could pay higher prices, creating significant issues for consumers.
Healthcare costs continue to rise, with medical spending currently consuming 18% of the US' gross domestic product, CNBC reports. Medical costs have risen by an average of 5.5% each year since 2007, whilst US economy has grown by just over 3% since 1947.
However, traditional PBM's are facing rampant competition from the technology sector, who can bring forth newfound solutions to the industry. Amazon's acquisition of PillPack and its decision to partner with JP Morgan and Berkshire Hathaway sent shockwaves through the healthcare market, leading traditional players to urgently look for ways to remain competitive and find solutions fast in order to cater towards an evolving consumer market.