Designing the future of digital healthcare services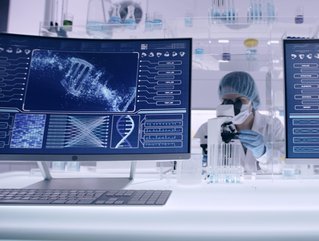 Keith Nurcombe, Commercial Director NHS at HealthHero, on the next steps of digital healthcare technology in the post-COVID-19 medical world
In the early 2000s, Brits would visit their GPs on average three times a year. Twenty years later, this has more than doubled to an average of six to seven times a year, signalling a dramatic increase of demand for the NHS in a very short time.
This, combined with increasingly fewer GPs (as of February 2022, 1,565 fewer than 2015 according to the British Medical Association), and an ageing population, means the traditional system is under pressure and is struggling to continue to meet healthcare demands despite the best efforts of all those working within the industry.
As a result, the healthcare service of the future needs to continue to address these issues and adopt new techniques to meet patient demand, provide the best quality services to patients and help our GPs manage along the way.
A digital healthcare model in need of future proofing
In addition to the increased demand for healthcare services, the traditional way the healthcare system has previously been structured has resulted in a bottleneck when accessing specialist care. Two routes have always existed – through a GP surgery or through A&E.
Widely reported staffing issues are a major challenge for the industry, which have been intensified by factors like the COVID-19 pandemic.
In its traditional structure, our most qualified professionals are at the first point of patient interaction which is not an approach implemented by any other sector. BMA data and feedback from GPs over many years has revealed that around 40% of patients could have been treated by someone at a different level or shouldn't have visited the doctors at all.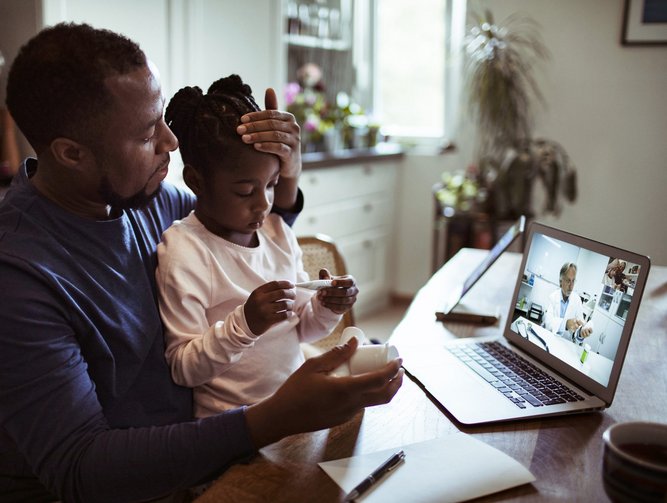 Efficient and cost-effective technology solves problems across healthcare
As in other industries like banking and travel, technology has stepped in to relieve pressures and build efficiencies. When thinking of the future of healthcare, it's much the same.
The healthcare industry has started its journey to become more efficient and cost-effective by using technology to help direct patients when they first feel unwell to either solutions or next steps.
We've developed and deployed a digital clinical assessment service that helps to direct enquiries to be dealt with in the most resourceful and effective manner. We provide 24/7 access to triage services where patients can enter in their symptoms and be directed to next steps or immediate solutions.
Through a clinically validated algorithm, patients are asked a set of questions specific to them, which will then provide them a direction of travel and a timeframe. For example, it could issue a prescription, direct patients to sources for self-treatment or book them in to see a GP in 48 hours hours for example, dependent on urgency.
This new system is about managing the demand, understanding who needs to be seen and when they need to see them. The time savings for GPs is significant and it's available 24/7, 365 days a year. In fact, one surgery saved the equivalent of one GPs time over the course of a year using the product, meaning they could offer extended appointments for frail and elderly people in need.
A huge benefit of using technology like this, is its scalable nature. Once a tool has been established, it can be rolled out at pace across lots of regions.
But it's also important that the technology platform can be personalised to each region. We build our tech stack as though it was a set of Lego blocks. 70% of its structure is common across all markets, 30% is customisable. When a new region adopts this technology, the Lego blocks are assembled in a unique way to meet specific needs.
This balance ensures the system can be set up quickly in new markets to address short term challenges, but can be structured in the right way to meet needs correctly.
What the future of digital healthcare looks like
Not only does an integrated digital-first system relieve pressures and build efficiencies, it has to be designed by clinicians who understand the challenges first hand.
It's not about replacing GPs or the health service, it's about supporting a fantastic and unique system to deliver on what is needed for patients across the UK.
The future of healthcare needs to be personalised and people first. To do so, we need to support GPs, give patients the best service they can and help clinicians spend more time with people who need it the most.
What we've designed and developed so far has made a significant impact, but the future of a more widely-used, digital-first healthcare system is an exciting and much-needed prospect.
Byline written by Keith Nurcombe, Commercial Director NHS at HealthHero