Digital collaboration: moving knowledge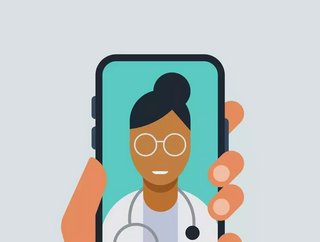 Paul Koning, orthopaedic surgeon and founder of digital healthcare app Prisma, writes about facilitating collaboration between GPs and specialists...
It's no secret that collaboration in healthcare is vital. Patients rely on every member of their team being able to work together towards the common goal of ensuring high quality care at all times. To that end, efficient communication and collaboration within the primary and secondary care interface are necessary to provide proper patient care, not only during the COVID-19 pandemic, but also to meet the demands prompted by an aging populace and the increased prevalence of long-term conditions. 
However, moving collaboration online presents its challenges, especially when working together in person isn't always easy. In their comprehensive article entitled Competencies to promote collaboration between primary and secondary care doctors: an integrative review, Marijn Janssen et. al. perform an analysis of research conducted on the communication relationships between primary care and secondary care doctors. Over the course of reviewing forty-four pieces of literature, they came to understand that six primary pillars are key for fruitful collaboration between primary and secondary care: 
- a patient-centered approach; 
- a collaborative attitude and respect for colleagues; 
- clear roles and responsibilities within a group; 
- mutual knowledge and understanding of one's place in the group; 
- an ability to communicate well; 
- and leadership capabilities. 
In conclusion, Janssen et. al. determined that these pillars can act as a framework for healthcare professionals looking to increase collaborative competency. 
Some of these pillars may seem obvious, perhaps even a bit simplistic, but they are shockingly difficult to find in one environment and even more difficult to foster on an online platform. In my experience as a practicing orthopedic surgeon, medical practice is highly fragmented, and this inherent lack of connection between practitioners can present barriers to collaboration. For example, I would see a patient that was referred by the GP for what seemed to me to be more of a rheumatological problem. Disappointed, the patient needs to be referred elsewhere and wait another six weeks for their appointment in another hospital, as our hospital didn't have an in-house rheumatologist.
In addition, healthcare has long been organized into specialization silos, fragmenting care and gatekeeping knowledge to the select few. There is a persistent, historical culture of the expert, but that archetype can no longer function effectively when there are too many patients with too many conditions for one individual to handle at once. Hence, even the most basic pillar, patient-centered care, is critical to keep in mind because it redirects the focus to the more holistic needs of the patient, rather than the expertise of a lone individual. To put it casually, we're all in this together.
Here in the Netherlands, we have seen active attempts to bridge those silos of healthcare together, both in person and through digital means. Due to COVID-19, attention has necessarily homed in on digital tools, either apps or platforms or websites, to ensure that primary and secondary care physicians stay connected, but providing a digital infrastructure, where GPs and specialists can connect directly and learn from one another, has lasting implications beyond our current circumstances.
The referral process is a great place to start testing Janssen et. al.'s framework, since that is where GPs and specialists frequently come into contact. GPs are context experts, often with a reserve of insider knowledge of their individual patients that can be used to treat patients more holistically. Specialists, on the other hand, are trained to assess patients according to their specialty, helping GPs provide targeted treatment for their patients. By connecting primary and secondary care physicians and giving them a digital platform to share specific cases and gather feedback from their peers, we empower them to share knowledge and experience that was previously locked behind department or institution silos. 
I came up against this particular system multiple times in my career as an orthopaedic surgeon and believed it could be done better. Together with my colleagues, we looked for ways to simplify the exchange of knowledge between specialists like us and our GP partners. What began as secure chat groups on Siilo turned into a full-blown project with the goal of creating a collaboration hub for GPs and specialists to share their knowledge and reduce the number of referrals. Hence, Prisma was born. 
On Prisma, GPs create cases on the app with relevant patient information, and a selected group of collaborative, knowledge-sharing specialists can comment with recommendations on follow-up treatment, potentially helping the GP avoid making an unnecessary referral. This allows for both primary and secondary care physicians to explain their perspectives, backed by experience, and communicate critical information quickly between each other. Prisma works because it focuses on an equal exchange of knowledge, respect between colleagues, and ultimately the needs of the patient. 
Prisma is just one example of how digital platforms can function as collaboration spaces for primary and secondary care physicians. Aside from the technical requirements for such tools—security concerns are particularly high when it comes to apps and other SaaS products—we must search for like-minded individuals who actively support and pursue the pillars laid out in Janssen et. al.s' framework. Much like technology adoption, collaborative teamwork in healthcare requires a culture shift, but we know that primary and secondary care physicians are ready. It is only a matter of giving them the right digital space to work together.