Digital healthcare and sustainable staffing systems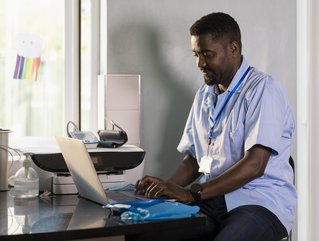 Dr Anas Nader, CEO of Patchwork Health and Dr Owain Rhys Hughes, Cinapsis CEO, explain how their businesses are building sustainable staffing systems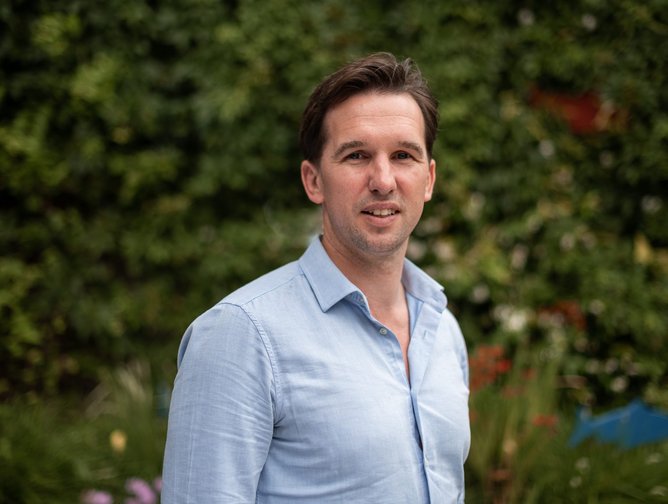 Hi Owain! Please introduce yourself and your role.
"I'm an Ear, Nose and Throat (ENT) surgeon, and founder and CEO of Cinapsis. We're a health tech initiative working to improve clinical collaboration and communication across the NHS. Our SmartReferrals platform connects primary and secondary care colleagues for shared decision making on patient care and end-to-end referral management."
Tell us about your education and career path.
"My dream of being a doctor began at a very young age. It led me to the University of Cardiff where I studied Medicine before crossing the pond to Harvard to continue my studies. While there, I worked hard to gain a placement at the renowned Massachusetts Eye and Ear Hospital, where I got to learn from some incredibly experienced medics. This fueled my motivation to begin working as an ENT surgeon upon my return home.
"While working as a registrar in the NHS, I witnessed first-hand the problems being caused by outdated, analogue IT and communications systems. Poorly designed tech was making clinicians' jobs even more difficult and slowing down patient access to care. So I decided to build a solution. In collaboration with NHS colleagues, Cinapsis SmartReferrals was created to help clinicians plan the best care for their patients first time around."
What are the obstacles currently making collaboration difficult in the healthcare sector?
"To solve some of the biggest challenges facing the healthcare sector post-pandemic - from critically low staff numbers to record-breaking waiting lists - healthcare teams need to be able to work together and share the burden of care across different services. But achieving this depends on NHS systems 'talking' to one another, gathering data, promoting collaborative working and guiding clinicians down the correct treatment pathway for each patient. However, frustratingly, many of the systems in place today fail to deliver on this.
"In the NHS, existing barriers to collaborative working cause a high number of unnecessary referrals to be made - that is, patients being sent to specialist clinics or outpatient appointments when, in reality, it's not the most appropriate cause of treatment. The status quo is exacerbating backlogs and waiting lists, and piling higher levels of pressure on already overstretched services. It's a broken system."
How is Cinapsis helping to solve these problems?
"At Cinapsis, we're working with a number of NHS organisations across England to equip clinicians with powerful digital advice and guidance and a best-in-class referral platform. Our digital SmartReferrals platform enables clinicians to connect with each other directly - via phone, video or message - and securely share diagnostic information or images within the system. This means that a GP, nurse, paramedic, or 111 call handler can directly contact a secondary care specialist to ask for advice and guidance on a patient's condition. The specialist can then review the case remotely and give feedback as to whether a referral is necessary.
"As a result, primary and secondary care services are able to work together to make referral decisions, reducing unnecessary referrals and ensuring that those who really need urgent treatment can be seen more quickly. By tackling the care backlog and supporting clinicians to make more informed decisions, our technology is also helping to reduce the pressures that are currently forcing many clinicians to leave their NHS roles."
What has been the biggest challenge while introducing the Cinapsis Smart Referrals platform?
"As anyone who works in the NHS can tell you, no two digital healthcare systems are the same! This can pose a huge barrier to communication and collaboration, as different systems used by different services and organisations are often unable to talk to one another. So when building our Smart Referrals platform we were conscious of the vital need for interoperability.
"When providing a solution for any particular healthcare organisation, we make sure that it is fully integrated with the other systems that they are using. This might mean integrating with their patient record system, for example, to make it easier to record and share patient data securely. Interoperability within healthcare is certainly a challenge, but it's a key consideration for us at every stage of development. Without complete integration, our platform would add to clinical workload rather than reducing it."
Are there any lessons you can share from your experience building Cinapsis?
"Without a doubt, one of the biggest lessons that I would share is to pay attention to nuance. When it comes to healthcare solutions, one size does not fit all. So it's essential to spend time connecting with your end users and understanding the specific needs and pain points of their particular workflows. Then use these as the basis for tailoring the solution. Ultimately, it's the little things that will decide whether it offers genuine improvements for the clinicians it's been designed to help, or just winds up presenting another obstacle for them to grapple with."
Where do you hope to see Cinapsis in the next 12 months?
"It's a really exciting time at Cinapsis! We're seeing some great results from the use of our SmartReferrals platform across our current NHS partnerships. In Norfolk and Waveney, for example, we've helped reduce wait times for specialist advice on dermatology referrals from 50 weeks to just 48 hours. Our partners in Cheshire and Merseyside have also eliminated unnecessary referrals from their cancer suspected two-week wait pathway using the platform.
"We can't wait to continue working alongside all of our current NHS partner organisations, as well as launching some exciting projects with new partners across the UK. Over the next 12 months, we'll be working closely with each organisation to deliver even more services across a growing range of pathways."
What other transformations are you hoping to see in the healthcare sector?
"I'd like to see training in digital health technologies made a key part of the NHS medical education programme. Every clinician deserves to feel confident and competent in embracing the exciting new tech tools being rolled out across the country. The same goes for data training - medics and non-medics in the NHS need a better understanding of how to gather, track, interpret and act in line with their region's patient and service data."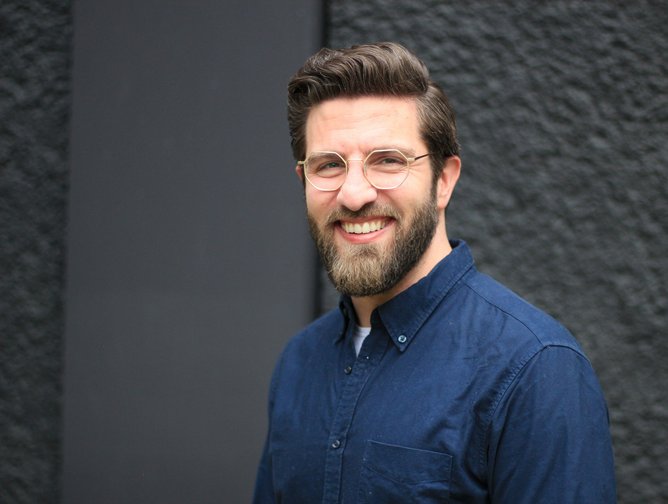 Hi Anas! Please introduce yourself and your role.
"I co-founded Patchwork Health in 2016 and am the CEO. Our 100+ person team works together to bring flexible, sustainable workforce solutions to healthcare organisations, ultimately, ensuring people in healthcare are happier and healthier."

Tell us about your education and career path.
"I'm a doctor who began my training in Canada before moving to the UK to work in the NHS. It was whilst delivering care on the frontline of London's hospitals that I saw how the staffing systems were failing to meet the needs and expectations of users. Their inflexibility was a big source of stress for my colleagues, driving many to step away from NHS careers altogether. I knew that a better solution was urgently needed. So, with my Co-Founder, Dr Jing Ouyang, we built a team of fellow NHS workers, health sector veterans and tech experts, and - in collaboration with healthcare organisations across the UK - we created Patchwork."

Tell us about the healthcare workforce crisis.
"Put simply, the healthcare sector is in desperate need of more staff and better systems to support and retain staff. The wellbeing of existing staff is under threat.
"Since long before the pandemic, vacancies in the health and social care sector have been mounting. However, they are now topping 110,000 and are becoming harder to fill. "Coupled with a soaring post-pandemic demand on services, pressure is being piled on to the staff who remain. Sadly (but unsurprisingly), nearly half of NHS staff have reported feeling unwell as a result of work related stress in the last 12 months and 1 in 5 have said they are likely to leave their organisation in the next year. This staffing crunch is occurring against the backdrop of record waiting lists, with 6.2m people waiting to start treatment."

How are rigid and outdated workforce policies contributing to this?
"Workforce systems are integral to the operation of every NHS organisation. When they are not performing as they should, the consequences hit staff hardest and can then reverberate onto patient care delivery.
"As a result of resource and budget limitations, many NHS sites are still operating workforce systems that are decades out of date. These systems are poorly integrated with other IT systems, they do not deliver oversight to managers, and they do not allow staff to access flexible working opportunities. HR and rota teams are restricted by these labour-intensive computer systems, and are forced to spend hours grappling with them to manually complete tasks that ought to be automated.
"Because the systems rarely allow for flexibility with regards to shift timings, leave schedules or location, NHS staff are being forced to step back from the careers they love in order to find a more sustainable professional balance. We need an alternative to the status quo, a solution that allows staff to safely work across multiple sites, request their own shift times, and pursue further education or caring responsibilities whilst working."

What is Patchwork Health?
"Patchwork Health's end-to-end workforce solution saves money for the NHS and ensures utmost patient safety, all while empowering healthcare staff to work flexibly and in a way that prioritises their wellbeing and professional development.
"We partner with NHS organisations across the UK. Our technology and services transform how healthcare sites are staffed - unlocking safe and flexible working for their people.
"Our integrated suite of solutions include: powering tech-enabled 'temporary staff banks' which allow NHS sites to fill rota gaps more effectively; creating 'collaborative staff banks' which connect NHS organisations with other sites in the area, to pool staff and allow clinicians to move in line with need; rolling-out rostering software and solutions which transform how full-time staff are deployed; and an Agency Manager product which helps streamline any external workforce needs."

What has been the greatest challenge in building Patchwork Health?
"As every founder knows, building a product is an incredibly tough but incredibly fulfilling process. My own experience as an NHS doctor, and the experiences of my colleagues, have been invaluable, as we share an in-depth understanding of the pain points within the NHS that Patchwork is working to fix.
"This was less of a "challenge" and more an absolute essential we have to ensure we always get right, but throughout the product build, we were fully focussed on making the Patchwork platform completely safe, compliant, and interoperable with the NHS's huge array of internal IT systems. Getting this right was always a key priority for us, as utmost safety and total integration is without a doubt an essential feature of any NHS tech tool - crucial for driving adoption, saving time for users and adhering to all regulations."

What has been your biggest lesson?
"We've always known that building strong customer relationships around partnership, shared goals and collaboration is everything, but building Patchwork has completely proved this. Similarly, it reinforces my strong belief that healthtech companies can't just parachute in new technology to NHS sites; they have a responsibility to work alongside the stakeholders to tailor the product to their unique pain points and goals, to make sure it's performing optimally, to train users and to troubleshoot or evolve it in line with need.
"This is how the best outcomes are achieved from any new roll out of a digital solution in the NHS, and it is an approach that took centre stage in the building of all our products, which have been co-designed with NHS Trusts."
Where do you hope to see Patchwork Health in the next 12 months?
"Since Patchwork was founded, we've partnered with NHS organisations across the UK, supported tens of thousands of clinicians, and helped staff improve the quality of care delivered to hundreds of thousands of patients. As of 2022, we've enabled almost 3mn hours of NHS shifts to be sustainably staffed each year and have saved the NHS an estimated £40mn pounds in temporary staffing fees alone.
"This is a really exciting time at Patchwork, as we continue to expand the services and technologies we offer to our partners. We're looking forward to continuing working with new and existing NHS partners, to further build sustainable staffing systems that help their workforce to be happier and healthier whilst delivering excellent patient care."