Digital healthcare leader Jalil Allabadi on Altibbi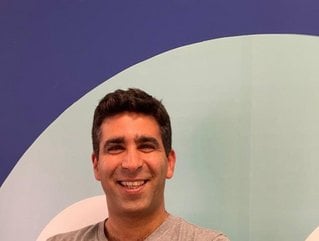 Jalil Allabadi championed telehealth pre-COVID-19. Now, he's ahead of the game with Altibbi, an affordable, end-to-end digital healthcare platform
Hi Jalil! Can you please introduce yourself and your role?
"I am the co-founder and CEO at Altibbi. I grew up in Jordan, did a lot of my studies outside of Jordan and then came back here in 2011."
Tell us, what is Altibbi?
"Altibbi is an end-to-end digital health platform that aims to integrate an entire patient journey, from informative medical content all the way through to primary care, telehealth, and now drug delivery and diagnostics.
"We want to really follow the patient journey and be able to capture the data and the necessary information so we can provide better health, at a more affordable cost."
What has been Altibbi's greatest challenge?
"When we launched our primary care telehealth platform, it was the first time in this part of the world. We spoke to insurance companies, to regulators, government officials – they were just laughing us out the door. That was the greatest challenge, until COVID-19.
"Now, funding is secured, we're ahead and the only remaining challenge I would say is retaining talent."
During your time here, what has been your biggest lesson for you personally?
"People were laughing at us. Honestly, that was a big challenge, even personally. I come from a family where my father is a doctor and my mom works at a big pharmaceutical company, so they are well entrenched in the healthcare industry. People were talking about me, in a small country like Jordan, saying, 'What is this guy doing, telling patients that they can solve their problems over a phone?'
"It was challenging back then, but one of the big lessons here is that I believed in what I was doing. I did my research, and my team was convinced that we were solving a problem. Even if people couldn't see it, we were doing it, and we had to carry on; eventually, destiny and COVID-19 proved us right."
Over the next 12 months, what will Altibbi be doing?
"We are building a couple of very, very important partnerships that hopefully will be propagating Altibbi beyond the Arab world alone. So this is something that we're very excited about."