Digital healthcare to improve the way staff communicate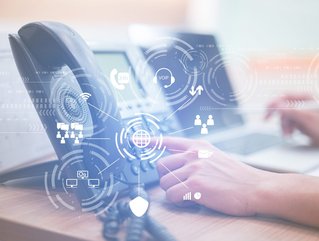 Jacob Haddad, CEO of software development company accuRx, explains how the healthcare sector can prioritise better ways for healthcare staff to communicate
When you ask healthcare professionals what they spend most of their time doing, as well as where they see the most challenges, it all invariably centres on one thing: communication.
In the UK, the Digital Health and Care Plan hopes to change this. Jacob Haddad, CEO of software development company accuRx, explains how.
Digital healthcare can support healthcare staff communication
Staff spend a huge proportion of their time communicating with patients and their families, chasing patient referrals or trying to coordinate care, but this can often be a long-winded and laborious process, which can contribute to burnout. It also results in many patients feeling disconnected from their care providers and having an inconsistent experience across different parts of the system. It's very hard to integrate care and work as a team with staff in other organisations if you can only communicate by dictating a letter which takes a week to arrive, or if you have to call a switchboard to page someone.
Staff also spend time chasing up patient information in order to make clinical decisions - information that has rightly been documented and inputted into EPRs (electronic patient records) and record systems, but isn't always accessible to the people who need it. Information is entered on systems and stays there, but can't be easily discussed or communicated. EPRs across services also often don't talk to each other, and even when they do, the information is siloed. The information potential within these records cannot be properly realised unless they are shared and used collaboratively across teams. Health systems need to be provided with the ways to communicate and engage with patients, and others involved in their care, off the back of records.
To empower staff to deliver truly integrated care, we need to transform the way they're able to communicate. This would bring multiple benefits.
Developments in digital health will lead to a higher quality of care
The much anticipated Digital Health and Care Plan is expected to be a 'what next' for digital tech in the NHS and social care, with implications for national bodies and ICS digital strategies over the next couple of years.
But for it to succeed, it must complement the progress made on a key NHS priority - EPRs and record systems - with improving the NHS' ability to communicate quickly and asynchronously, with both patients and staff, based on the information being recorded.
With the right technological infrastructure in place - i.e., a platform that allows patients to track their care, reach out to their healthcare teams and book appointments - patients will feel more confident they can access their healthcare team when they need care.
Patients will also experience a more consistent quality and access to care. This consistency, when aligned with high accessibility standards, can help to ensure as many can be cared for as possible while freeing up NHS time to reach out to the group of people who experience digital exclusion, often associated with greater health needs.
Upgrading healthcare communication has benefits for all
By prioritising better, faster healthcare communication through text messaging and emailing, healthcare professionals will feel supported, confident and well-equipped to do their jobs, and save huge amounts of time. It would enable them to retire systems and technology which get in the way, and which can provide a poor and frustrating user experience, like the ropey patient communication features that come with EPRs, or creaking patient administration systems.
When live communication isn't necessary, giving healthcare staff, their colleagues and patients the means to communicate asynchronously, with all conversations about a patient saved to their record, should enable them to work as one team and progress patient care.
Better communication platforms should also be built to free up staff time so they can spend more of their day doing the parts of their job they joined the NHS to do: caring for patients. Given the staff shortages and burnout we face in health and social care, we must do everything we can to foster it, down to expecting the tech people use at work to be a joy to use.
Our vision is for a health system where everyone involved in a patient's care can communicate with each other to deliver better care. It's why at accuRx we've dedicated the last six years to building software that enables joined up communication across healthcare services and with patients.