Digital mental health platform HelloSelf explores loneliness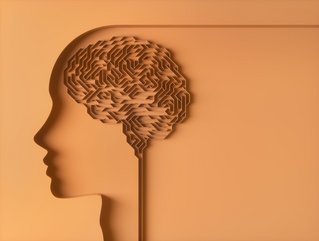 Dr Rumina Taylor, Clinical Psychologist and Chief Clinical Officer at HelloSelf, on why loneliness is a serious health issue & supporting women in science
Hi Dr Rumina! Tell us, is loneliness a serious health issue?
"In a clinical sense, loneliness isn't a mental health condition in its own right. But it takes a mental toll: leaving underlying and unexplained feelings of sadness and despair. In fact, feeling lonely can be a predictor of anxiety, psychological stress as well as depression.
"Studies have linked loneliness to multiple chronic conditions, from heart, lung and cardiovascular disease to metabolic disorders such as obesity. It's also closely associated with substance misuse and eating disorders, as people look for ways to self-soothe in order to try and feel happy."
How have attitudes to neurodiversity changed and what more needs to be done by employers?
"One in six people working in the UK are struggling with mental health conditions. In the short-term, such feelings impact the individual but in the long-term, they can have a detrimental effect on colleagues and the wider business, too.
"If an employee repeatedly feels inadequate or that they don't belong, or they don't feel like they're being supported, they will leave. Such feelings are in part behind the decision millions of people have taken recently to leave their jobs - a practice known as the Great Resignation. Others may choose to stay in roles, but constantly feeling 'not good enough' can worsen self-esteem, cause anxiety and impact mood.
"While attitudes to neurodiversity are changing, employers can do more to ensure their neurodiverse employees aren't being held back or not being given the opportunity to move into more senior roles. Having as wide a range of neurodiversity across all echelons of a business is the quickest way to see inclusivity flourish."
The pandemic has catapulted mental health conditions into the spotlight - how do we need to change in the 'new normal'?
"Businesses should be looking for new ways to help people connect – no matter the working environment they're in. By regularly checking in with employees, listening and providing them with feedback, managers can provide a platform where staff feel safe to ask questions and seek support. Keeping people informed of changes and helping teams to appreciate people's different experiences, ages and genders may result in changes being handled in different ways, which can hugely affect morale.
"Missing the "water-cooler moments" - natural interactions where colleagues get to connect and bond - in an office, has exacerbated the feeling, among some, of not belonging.
"Without such interactions, workers can then feel excluded and lack confidence. They can't accurately gauge how well they're performing and the opportunities for them to be mentored or supported are no longer natural or serendipitous. When surrounded by colleagues, it's easier to get a feel for different people's ways of working, or to understand that someone may be warm in real life even if they come across as cold on email.
"Where possible, interactions in the workplace should extend beyond the day-to-day. Teams should be encouraged to come together in ways that suit them. Time spent bonding and talking outside their scope of work will pay dividends, if it curbs the more damaging effects of isolation and loneliness."
What are the practical ways to manage stress?
"When we are feeling stressed our natural tendency is to try and do more. We hope that this will make us feel better and for some people it does in the short-term. However, this strategy often doesn't work well for many of us.
"At these times, people frequently forget the importance of good self-care:
Try and reduce your intake of nicotine, caffeine and alcohol which can act as stimulants
Similarly, good sleep hygiene can give your mind a rest and facilitate a peaceful night's sleep
Sometimes it helps to write a 'To Do' list and plan how you will tackle it even if you don't start right away
Try and regularly exercise; it forces you to be more present focused and will enable your difficult thoughts and feelings to lose their intensity.
"Alongside this, research and science have shown that those who can be more in the present, experience more happy and meaningful lives. Therefore, when you are experiencing stress try to live for the moment or day. Think about what you need to do for this day and try not to let your mind wander any further. Lastly, don't be afraid to share how you are feeling. There might not be an easy fix but sharing stressful feelings with someone who is willing to listen can be beneficial."
There are so many digital mental health platforms out there, what is different about HelloSelf?
"HelloSelf has a strong focus on outcomes, each member and their therapist can track and monitor the goals and outcomes they're working towards and this allows for greater collaboration and transparency. We believe this has been a major driver of our success because it helps people see, understand, as well as feel their progress.
"By improving the therapy experience in this way, we've found HelloSelf's members realise improvements faster. They can access treatment in weeks rather than months – 20% faster on average than traditional face-to-face therapy – and members can either refer themselves or be referred from GPs, clinicians, insurers and employers.
"At HelloSelf we also only partner with the best clinicians and all of our 150 clinicians and therapists have at least a decade's clinical experience. For these clinicians, the platform cuts the administrative burden of therapy by providing tools and shortcuts to reduce the time it takes to complete paperwork and records related to patients. The platform features support therapists to do their best work."
How does HelloSelf support women in science?
"The HelloSelf platform supports psychologists and cognitive behavioural therapists to do their best work. We offer flexible work at a time and place that suits the clinician and can fit around life.
"We want to support, grow and enable the professional network of psychologists and therapists to connect and flourish through our Continuing Professional Development events. We have more to do but are only just getting started."
What is the relationship between mental and physical health?
"The link between mental and physical health goes both ways. More and more we are seeing that mental health can play a role in the course and outcomes of physical ill health, for example it is estimated that approximately 60% of the increased mortality rates seen in those with severe mental illness such as schizophrenia and bipolar disorder can be attributed to physical illness. This seems to be explained by a number of factors including: the person's lifestyle choices which can be related to how people manage their mental health difficulties, and importantly overall disparities in access and utilisation of healthcare services within the population. It is therefore crucial there is more integration between mental and physical healthcare in terms of how services are structured and care provided."
What can businesses do to support employee mental health?
"With hybrid working patterns here to stay, it's even more important now to ensure employees working remotely have the awareness, language and means to consider their own development and wellbeing.
"The most significant impact managers can have, though, is to make discussing mental health normal. For some businesses that may involve partnering with local groups, offering therapy services as part of workplace benefits, hosting webinars with experts or delivering relevant training courses.
"Making sure team members know they have someone to talk to at work is vital. Hybrid working is most likely here to stay and seems to work for the majority, so the least managers can do is to know their people and be mindful of team members who work alone, may have other caring responsibilities, and / or feel isolated or lonely.
"As a proactive and preventative step, providing space for informal conversations is so important, and what we notice with our service at HelloSelf is many employees are using 25 minute drop ins to open up in a safe space, leaving them feeling refreshed, more aware and able to think bigger."