Digital platform offers mental health support to students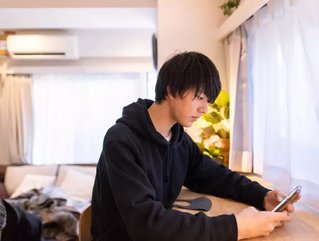 Mantra Health's teletherapy makes mental health support available to students unable to access help during the pandemic...
Universities in the US are implementing a digital healthcare platform that provides therapy and psychiatric services to students struggling to get these treatments because of the pandemic. 
Mantra Health offers teletherapy and psychiatric services to students who cannot access support because of appointment backlogs, or who are remote learning and therefore can't access their university's counselling services. 
The platform is integrated into universities' health and counselling centers, allowing them to make referrals to both board-certified psychiatric specialists and licensed therapists affiliated with Mantra Health via the counsellor portal, as well as collaborate on evidence-based treatment plans, coordinate the administration of care and track the student's progress over time. 
Psychiatrists working with Mantra Health can also prescribe non-controlled medication that has evidence of treating symptoms of depression, anxiety and attention deficit disorder.
Via the student portal, students can make appointments that are conducted remotely and offered at flexible times including evenings and weekends, while 24/7 messaging is also available. 
According to researchers, more than 70 per cent of university students are experiencing anxiety and stress because of the Covid-19 outbreak. Meanwhile the pandemic has reduced the number of available mental health providers, increasing appointment backlogs and keeping treatment out of reach.
"Increased college student demand for mental healthcare contrasted with an on-campus shortage of providers is creating appointment wait times of up to several months" Ed Gaussen, CEO and co-founder of Mantra Health explained. "Meanwhile, off-campus referrals to local providers are expensive, inconvenient for students, and sometimes simply not available, especially at schools outside of major metropolitan areas. 
"These issues are posing a serious health risk to students. Schools need a quick and easy way to ramp up access to effective mental health treatment, while being kept in the loop on the progress of their students. That is what our new Managed Care Program offers."
Mantra Health's services are currently available in six states and Moravian College and Penn State in Pennsylvania, and St. John's University in New York are among the universities that have adopted it.