The digital transformation of healthcare in India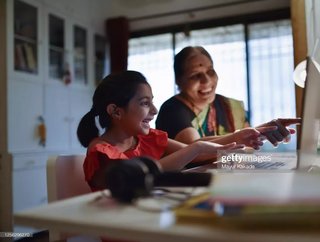 A digital transformation has taken place in India's healthcare system - here's a timeline of events
India's healthcare system has been undergoing a digital transformation, culminating in the rollout of digital health IDs which the government hopes will be adopted by most of the population. We take a look at the country's journey to digitalise healthcare. 
2015
Digital India campaign
The Indian government launches the Digital India campaign, with the aim of transforming the country's economy. This includes ensuring all public services such as healthcare are available to citizens electronically. Upgrades to wifi availability and introducing 5G are part of the plans to enable this. 
2017
Digital health IDs
The idea of a digital health ID is proposed, part of a digital healthcare system that integrates information for citizens and stakeholders across private and public healthcare providers. It is expected that hospitals, online pharmacies, telemedicine firms, laboratories and insurance companies will take part in the new system. 
2020
COVID-19 & the acceleration of digital healthcare 
COVID-19 results in a 500% increase in the use of virtual consultations between March and May 2020 alone. However the pandemic also highlights a digital divide: to book vaccines people must access the web portal CoWin, and upload their identity documents via a smartphone or computer with a strong internet connection - available to citizens in metropolitan areas, but less so across India's vast rural regions.  
August 2020
Digital Health IDs launch
A pilot version of India's National Digital Health Mission begins across six territories, including the rollout of digital health IDs. The IDs are generated using a person's mobile number and address. Medical data is stored onto the ID, which can be accessed via a mobile app. Both users and healthcare professionals are able to view the records.
2021
National Digital Health Mission officially launches 
India's National Digital Health Mission officially launches in September. As well as the wider rollout of IDs, other initiatives include a digital registry of doctors called Digi-doctor and electronic health records. Additionally a proposed Unified Health Interface aims to be an open, interoperable platform connecting different digital health solutions.