DoctorOnCall deal to expand Malaysia's digital healthcare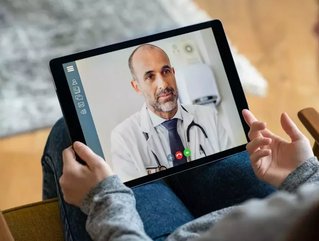 DoctorOnCall's new partnerships will increase access to digital healthcare in Malaysia...
Malaysia's biggest digital healthcare platform is partnering with two major insurance companies to expand access to digital healthcare as COVID-19 cases rise. 
DoctorOnCall was founded in 2016 and has become the country's leading digital health platform with 2 million people using its services, which include virtual consultations, online pharmacy, medication delivery, and specialist booking services. 
Insurance companies Great Eastern Life Malaysia and Great Eastern Takaful Berhad are now partnering with DoctorOnCall to include telemedicine as an optional benefit in their suite of healthcare products. 
With this partnership, their customers will be able to seek medical advice with a general practitioner and purchase medication through prescription online with free delivery. Customers are able to book an appointment with a specialist for online or in-clinic consultation, and also book a slot for home screening such as COVID-19 test and health screening, among others.
Malaysia's healthcare sector has been undergoing a digital transformation since 2016, when Microsoft Malaysia signed a Memorandum of Understanding with CREST (Collaborative Research in Engineering, Science & Technology) to develop a digital health hub. 
In 2017 the Ministry of Health launched the Malaysian Health Data Warehouse to gather data from all government and private healthcare facilities in the country. 
Last year DoctorOnCall signed an MoU with telecommunications firm Celcom, and the company has also formed partnerships with Prudential, Zurich, Allianz, Thomson Hospital Kota Damansara and Columbia Asia Hospitals among others.
Hazwan Najib, co-founder and diirector of DoctorOnCall said: "Malaysia is 5 to 10 years behind in telemedicine as compared to countries like the United States, India and China, but we are working closely with our stakeholders, such as Great Eastern, Columbia Asia and Thomson Hospital Kota Damansara to close that gap and become a leader in digital healthcare. 
"As an online platform, we put the safety of our users first by collaborating with hospitals and medical professionals including doctors and pharmacists, to ensure adherence to strict Standard Operating Procedures and to provide the highest standard of care possible."
Shahrul Azlan Shahriman, CEO of Great Eastern Takaful Berhad, added: "Accelerating the adoption of digital health cards will enhance healthcare accessibility amongst the underserved communities especially in areas where healthcare facilities are lacking. With this telemedicine service, we are able to provide immediate and seamless healthcare benefits to meet our customers' needs beyond hospitalisation."