Doctorpreneurs are revolutionising healthcare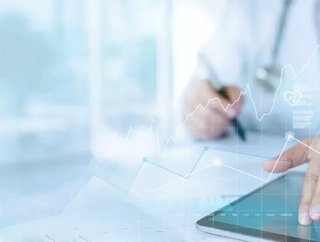 Joost Bruggeman, co-founder and CEO of Siilo, tells us about the concept of the doctorpreneur and why they're needed in the healthcare sector today...
We are experiencing one of the most disruptive periods in many of our lifetimes as the global pandemic continues to wreak havoc on the world's global health infrastructure. What will be decisive in these precarious times are our efforts and decisions to collectively combat COVID-19, sustain our healthcare systems, and improve upon them for any future pandemics and crises. 
Therefore, it is crucial to rethink our health systems and look for better solutions, and who better to address the challenges in the healthcare systems than the medical professionals who confront them day in and day out? These medical professionals have given themselves the name doctorpreneurs.
What is a doctorpreneur?
Who and what are doctorpreneurs? Doctorpreneurs are individuals with experience in the medical field who have actively worked to improve the healthcare system through technology or other means. 
By combining first-hand experience from their medical field with an entrepreneurial spirit, doctorpreneurs can use their knowledge to create professional networks and widen their impact, which is critical in an overburdened healthcare system confronted by increasingly complex patient needs. Doctorpreneurs are intrepid and refuse to remain confined within the medical profession alone, as they continually seek opportunities to innovate.
How do doctorpreneurs improve the healthcare system?
It is often idealism that leads many young students to pursue a professional career in medicine. It certainly takes compassion, and care for those around them, but what makes a doctorpreneur different from other medical professionals is their aptitude and capacity for business. It is a rare combination to find a compassionate doctor who is also business savvy, and that is why these individuals are primed to revolutionise and improve the healthcare system.
Doctorpreneurs seek out the newest developing technologies that can be used to improve the healthcare system. Where some may simply admire the burgeoning tech, doctorpreneurs instead see how they can be used to improve a function within their medical fields. Sometimes they even take the initiative to create new technologies when the right ones don't exist. This nose for business, coupled with an eye for quality and experience in medicine, allows doctorpreneurs to spot areas of fragility that could become liabilities during the pandemic.
Take these three doctorpreneur businesses. In each of them, their ideas were born through their experiences and day-to-day life in medicine, and each aimed to improve the healthcare system from within. 
Medical Realities
Medical Realities is the first end-to-end immersive platform for healthcare professionals in the world, that allows professionals to train and educate themselves with the help of VR and immersive technologies. It was founded by surgeon and cancer specialist Dr. Shafi Ahmed.
Ahmed's savvy eye for technological progress and an awareness of what was missing in the profession enabled him to conjure up this concept. With the help of VR and immersive technologies, Medical Realities is able to train surgical students around the world, all at the same time.
Touch Surgery
Like Medical Realities, Touch Surgery harnesses the power of technology to improve upon the surgical aspect of the medical profession. Founded by two surgeons, Dr. Jean Nehme and Dr. Andre Chow, Touch Surgery endeavours to solve the problem of surgical inequality, as some countries do not have access to adequate training and methods to practice and develop their surgeon's skills. They provide an interactive surgical simulator for healthcare professionals for a realistic and detailed guide to every step of a surgical procedure. 
Amboss
Unlike the two previous doctorpreneur founded businesses, Amboss is not focused on training and improving the surgical profession; instead its founders, doctors Kenan Hasan, Madjid Salimi, and Sievert Weiss devised Amboss with an eye to improve medical studies. 
Amboss is a modern learning software and digital reference book, providing both students and doctors with instant access to information on eveything from diagnostics to medications. Its aim is to alleviate the burden of slowly retrieving the same information from textbooks and case notes. 
Why did I become a doctorpreneur?
While still a surgeon-in-training, the processes and methods of communication between medical professionals were still antiquated, like faxes, or were slowly adopting to new messengers like WhatsApp. 
Messengers were certainly quicker and more efficient than faxes, but ultimately the realisation was that there was an urgent need for the digitalisation of communication in healthcare. A lack of transparency and knowledge sharing among different departments was stopping medical professionals from providing the best and most efficient care for patients. This was something that only a medical insider would have understood when analysing the problem's complexity and in order to find a solution. 
That is how Siilo came to be. During the pandemic, Siilo connected medical professionals in Europe through its app and provided them with the ability to safely communicate, collaborate, and coordinate with one another to combat COVID-19. 
Doctorpreneurs may be an unusual name, but it is these entrepreneurs with their firsthand knowledge of the healthcare industry who are the key players in finding unusual solutions to many of healthcare's most pressing problems. And ultimately, the healthcare system could use a few more of them.
Joost Bruggeman, MD, PhD, Co-founder and CEO of Siilo, chose to transition into entrepreneurship after experiencing first-hand how inefficiency in medical communications can negatively impact the quality of patient care. He co-founded Siilo to focus on secure, reliable communication and collaboration tools so that medical professionals everywhere can safely collaborate on patient care.