England captain Harry Kane & World Mental Health Day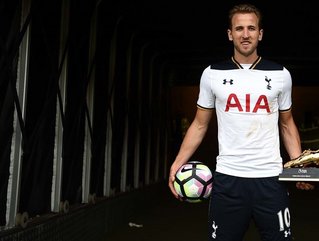 This World Mental Health Day, England's football captain Harry Kane has launched the Harry Kane Foundation to teach healthy coping strategies to children
England captain and Tottenham striker Harry Kane has launched the Harry Kane Foundation (HKF) on World Mental Health Day. Kane's new goal is to change the way people think about mental health and to learn about building resilience himself.
Harry Kane Foundation: Learning positive coping strategies and building resilience for top mental health
"I am delighted to launch my foundation today on World Mental Health Day," said Kane. "It marks the start of my journey to learn more about mental health and use my position hopefully to encourage others to look after their mental health, be their best and not be afraid to ask for help.
"While I'm far from an expert on the subject, I've learnt that there is a growing number of people who need to learn positive coping strategies and build resilience to deal with adversity. I am excited to be working in support of some amazing organisations and causes close to my heart."
In an animation 'Harry Kane: Resilience' he narrates his journey through football, from crushing blows to soaring successes. All the way through, Kane faced down adversity, worked hard and remained determined not to give up.
Building resilience for better mental health
The Harry Kane Foundation will raise funds from strategic partnerships, private donations and fundraising events.
Teaming up with the Premier League, Kane has also created free resources on the Premier League Primary Stars education programme, aimed to build resilience in children aged seven to eleven.
The resources will teach children how resilience can help them recover from difficult challenges and encourage a positive can-do attitude.