Is enough being done to tackle the opioid epidemic?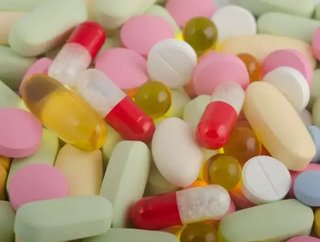 With approximately two million Americans abusing prescription drugs, the country is gripped in what has been described as an opioid epidemic. This incor...
With approximately two million Americans abusing prescription drugs, the country is gripped in what has been described as an opioid epidemic. This incorporates the use of illegal substance heroin, alongside legal pain prescriptions, such as fentanyl, codeine, oxycodone and hydrocodone.
Originating in the 1990s to treat chronic aches and pains, the use of opioids has increased in prominence and popularity amongst the medical profession, when pain began to be seen as an issue for doctors to reconsider, with the release of drugs such as OxyContin and Percocet. The potency of these drugs also increased alongside this demand.
Pharmaceutical companies also responded to this demand in the creation of new drugs, with the notion that the use of opioids would be beneficial for patients and their ongoing treatment long-term. As a result, synthetic opioids, also began to hit the market with force, such as fentanyl, where increased volumes are manufactured in China and shipped over to the States.
Drug overdose has become a leading cause of accidental death in the US, with 52,404 lethal drug overdoses in 2015 alone, according to the American Society of Addiction Medicine, and 65,000 people in 2016. This widespread problem has therefore creating what President Trump has described as a "tremendous problem," placing an increased strain on the US healthcare system.
The death rate of synthetic opioids other than methadone, including drugs such as tramadol and fentanyl, also increased by 72.2 percent from 2014 to 2015, according to the Centers of Disease Control and Prevention.
A change in perspective
The Washington Post has reported that opioids have become a $13 billion industry, which is only set to rise. With over two million citizens reported to have a substance use disorder and 591,000 using heroin, approximately 20,101 overdose deaths have been linked to the use of prescription pain relievers, with nearly 13,000 overdose deaths from heroin in 2015.
Related stories
There is now a call for healthcare providers, such as GPs to dentists to support this reduction in demand and a reversal in the use of opioids. Back in 2014, over 240 million prescriptions were written for opioids, the World Health Organisation reported, which has led to the government aiming to tackle the problem by warning health practitioners they could lose their medical licenses if they do not act in patients' best interests.  
Additionally, with measures put in place, such as the increased access to naloxone, which works to reverse the effects of an overdose and support user recovery, it has been used on a number of patients in the last year alone. GPs are also being monitored on the level of prescription drugs which are being prescribed.
Virginia's secretary of Health and Human resources informed The Washington Times: We are looking at prescribing patterns, because sometimes it can be just a person or a group of people that are inappropriately prescribing. Sometimes it's cultural: A region may just tend to prescribe more pain medication."
The U.S. Department of Health and Human Services' opioid initiative has also been implemented, in order to help patients and support their recovery from addiction. However, there is still a long way to go for individuals to access treatment – with a shortage of options and rising costs. The possible eradication of Obamacare could worsen this further, with possible rocketing health costs that could exclude thousands of individuals from accessing vital healthcare services. Consequently, the notion of increased funding in this area has been discussed to support lower-income families, alongside a tough approach to those found guilty of trafficking illegal drugs to support this ongoing trend.