Procurement & Supply Chain
Johnson & Johnson separates its consumer healthcare business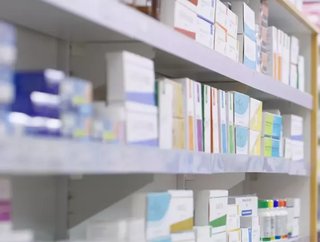 Johnson & Johnson has made plans to separate its consumer healthcare business from its prescription medicine and equipment business
As part of a strategic growth plan, Johnson & Johnson (J&J) has made the decision to separate its consumer business from its less predictable prescription drug and medical-device business. The decision by the company will result in the segregation of its US$15bn product-based business, which sells Band-Aid bandages, Tylenol medicines, and Baby Powder. 
The move will be made as a result of new information that came about from the pandemic, as the company believes it is the best possible option to meet the needs of patients and consumers alike. 
'The best path forward to ensure sustainable growth over the long term and better meet patient and consumer demand is to have our consumer business operate as a separate healthcare company', says Alex Gorsky, Chief Executive Officer at Johnson & Johnson. While there is no formal information on what the consumer business will be called or how it will look, Gorsky has suggested that J&J will divest its consumer business in 18 to 24 months.
A similar decision to its rival companies Pfizer Inc. and Merck & Co. 
Its consumer products have experienced great demand with four of them reaching US$1bn in sales per year and around 20 products consistently achieving annual sales of US$150mn. However, despite its immediate success, the figures have grown at slower rates than in previous years with lower margins than their competitors. One of the ways J&J has maintained an interest in its business is through celebrity endorsements, as Chief Financial Officer, Joseph Wolk explains, 'People are now looking to folks that they idolise and say, 'If that product works for them, it's going to work for me, too'.
According to Wolk, it will remain the world's largest healthcare products provider, despite getting rid of the consumer business—as it sets its sights on annual sales of US$80bn. While its consumer company remains, it will continue its competition with other industry leaders, such as Procter & Gamble Co., Nestlé SA and LOréal SA. 
Wells Fargo Analyst, Larry Biegelsen told investors that 'Given that there [are not many synergies] between the consumer business and the other J&J segments, this initiative makes sense'.
For more healthcare insights, check out the latest issue of Healthcare Global Magazine.