Establishing digital strategy within health and social care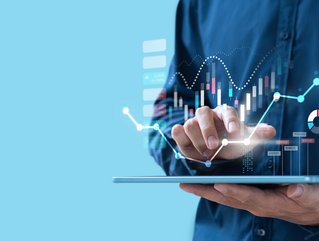 Ash Finnegan, digital transformation officer at software company Conga, explores how the healthcare industry can initiate long-lasting digital strategies
Last month, UK health and social care secretary, Sajid Javid set out a target to have 80% of all care providers phase out paper-based records by 2024 as part of the government's broader plans for health and social care due to be published this Spring.
He highlighted that approximately 40% of providers still rely upon paper-based processes, resulting in a number of bottlenecks across their operations. He also acknowledged that most providers were still experiencing challenges in rolling out digital records but would be supported throughout implementation.
Introducing digital records will be a major step in the governments' broader transformation plans; however, it must be approached carefully. Health and social care departments have been too slow in tackling legacy IT and data issues and, as reports indicate, this has had a clear impact on decision-making throughout the Covid-19 pandemic.
The healthcare sector's digital transformation legacy
The 'paperless NHS' has been a long-term ambition of the UK government. However, the pandemic has created an acute need to improve operational efficiency across both the health and social care sectors. NHS waiting lists have reached an all-time high and the backlog to daily services triggered by disruptions throughout the pandemic is still ongoing. Building electronic patient record (EPR) systems will be key to delivering the government's digital roadmap. However, the current state of digital maturity across health and social services is indeed questionable.
According to an investigation conducted by the Public Accounts Committee (PAC), previous attempts at digital transformation in health and social care have proven largely unsuccessful. In fact, the government missed its previous target of establishing a 'paperless' NHS by 2018. It also highlighted that health and social care providers are still reliant on 'legacy' IT systems and technologies that cannot easily interact with each other. Some trusts are using up to 400 different IT systems adding unnecessary risk and limiting the ability to scale to meet increasing demands.
The benefits of going paperless with digital transformation
Documents are the building blocks of every organisation, but when teams have to manually create, review, track, and manage those documents, it keeps them from operating efficiently. In a role that's manual and paperwork-heavy, providers need a solution that allows them to spend more time on creating a patient-first experience, rather than chasing down paperwork and juggling multiple systems. With an integrated system, providers will have a 360-degree view of the patient, as well as the ability to deliver truly personalised experiences.
Rolling out extensive electronic patient record (EPR) systems and removing all paper-based workflows will undoubtedly boost the government's digital transformation efforts and play a key role in fulfilling its wider healthcare plans, but it will be no easy feat.
Automation: the next phase of digital transformation
Whilst digital transformation offers many advantages, that does not necessarily mean it is easy to define, plan or execute. The problem lies with how organisations approach digital transformation in the first place. Many leaders simply do not have a clear understanding of the outcomes that digital transformation can and should drive – prioritising technology over strategy.
A major focus of the government's digital plan will be the interoperability of IT systems, enhancing data visibility and sharing, so that EPRs can be accessed by different providers and organisations in real time. Therefore, leaders should start by reviewing their current operational model and focusing on the organisation's data layer – unifying systems of record, streamlining the data cycle and aligning systems to ensure all data is accessible, actionable and auditable.
Next, their focus should be on ensuring all documents are managed centrally and that data flows easily between departments. Any process that is implemented must benefit the wider organisation, not just one team or department. By the next stage, leaders can consider the possibility of further integration between systems, such as enterprise resource planning (ERP) or introducing some level of automation.
By reviewing their operational model, assessing its suitability, and removing any pain points along the operational cycle, leaders will have a clearer understanding of how and where change needs to occur and what the next stage of their digital transformation journey should be. Only then, can they consider adopting artificial intelligence (AI) or robotic process automation (RPA) to ease staff's workloads.
Byline written by Ash Finnegan, digital transformation officer at Conga