Evolent Health is set to acquire New Century Health for $217mn.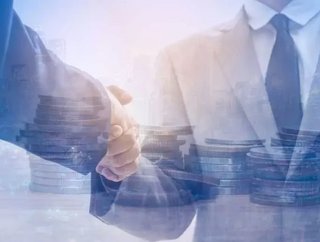 Evolent Health, Inc., NCIS Holdings, Inc. and New Century Health have entered into an agreement for Evolent to acquire New Century Health's business f...
Evolent Health, Inc., NCIS Holdings, Inc. and New Century Health have entered into an agreement for Evolent to acquire New Century Health's business for up to $217mn.
Founded in 2011, Evolent supports providers in moving to a population health model of care delivery and successfully manage performance-based payment arrangements. Headquartered in Massachusetts, New Century Health is a technology-enabled, specialty care management company focused primarily on cancer and cardiac care.
The combination brings together two innovative companies that support provider organisations and health plans with clinical management and operational capabilities.
Utilising its proprietary technology platform, New Century Health brings together clinical capabilities, pharmacy management and physician engagement to assist its customers in managing the large and complex specialties of cancer and cardiac care.
New Century Health manages approximately 462,000 Medicare Advantage lives under performance-based arrangements and provides administrative services (ASO) to several partner organisations. The company serves 12 long-term operating partners across multiple states; partners include at-risk provider organisations, as well as national and regional health plans.
"Since day one, Evolent has been focused on delivering improved and differentiated clinical outcomes for its provider partners; the addition of New Century Health will enhance our clinical capabilities and enable us to offer a more integrated set of MSO services to our current provider partners," said Evolent Health President Seth Blackley.
See also
"The acquisition will also expand access to the payer market directly and allow us to facilitate collaboration between payers and providers. New Century Health has a proven, 15-year track record of delivering significant cost savings through its specialty care management model, deep clinical expertise and technology-driven approach."
"We have consistently focused on aligning with organisations that can help us enhance our capabilities and grow our clinical impact and footprint, so I'm excited for New Century Health to take this next step with Evolent Health and have the opportunity to serve even more patients across the US," added New Century Health Chief Executive Officer Dr Atul Dhir.
Together, the organisations will be able to offer comprehensive specialty care management services and technology across Medicare Advantage, Medicaid and commercial populations in support of both New Century Health and Evolent's clients. Upon closing this transaction, the duo will serve more than 3.5mn lives across more than 40 long-term operating partners.
"The addition of the New Century Health business is a strong strategic fit for Evolent, as we work to deliver demonstrable improvements in clinical and financial outcomes for providers and payers," commented Evolent Health Chief Executive Officer Frank Williams.
"We believe this transaction furthers our differentiation and position as the leader in a high-growth market well into the future."