Exo's Education Director Arun Nagdev on digital health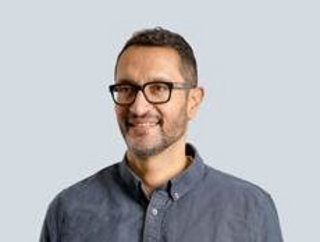 Arun Nagdev, Senior Director of Clinical Education at Exo, on what's next for digital health, healthcare education, the role of data & value-based care
Arun Nagdev, M.D., Senior Director of Clinical Education at Exo, and Director of Emergency Ultrasound at Alameda Health System, shares his thoughts on the future of digital healthcare.
Value-based care and patient-centric outcomes
"There's a need for tools to help with patient readmissions as more health systems adopt value-based care. Point-of-care ultrasound (POCUS) is one such tool. There has been an increase in the adoption of POCUS technology recently, which I expect to continue in the 2023. Across its benefits, POCUS provides objectivity – meaning that the health information it uncovers at the point of care is critical in preventing patients from going to an ED for an issue that could have been diagnosed on the index visit. Higher quality care and better patient outcomes are results of bringing this imaging to the bedside. Health systems that operate under a value-based care model will quickly see value from their POCUS deployments in terms of reimbursement."
The siloed nature of healthcare, and how to fix it in 2023
"The siloed nature of healthcare is the largest challenge physicians face today. Patient-focused medicine is missing across various care settings and, unfortunately, the losers of this game will always be the patients and their physicians. The hope is that we will see more patient data flowing into electronic medical records across all inpatient and outpatient care facilities moving forward. This shift will enable better insights so that care teams across the continuum can more efficiently care for their patients. Addressing silos will also help prevent patient readmission and backlogs by providing informed, superior care from the get go."
Next year, healthcare education systems need to evolve big time
"Education for the next generation of physician must change too, as healthcare becomes more digital – and medical students are the ones driving this change. From the time I've spent with future physicians and my own medical education experience, it's painfully clear medical students and physicians in training yearn for the same level of ease of use from medical tools that they do with personal tools, like smartphones. In 2023, and for years to come, our education systems must evolve at the same pace as health tech innovation. In order to learn more about point-of-care ultrasound (POCUS), many medical students around the country have made interest groups outside of their standard curriculum. Their initiatives come from a determination to push medical education forward while also improving care for patients."