FightPandemics: a digital platform to fight health crises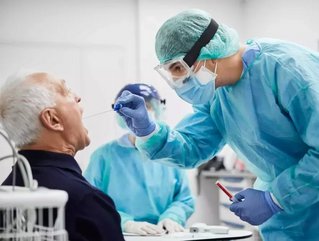 FightPandemics is an innovative digital healthcare platform connecting people to assistance during the pandemic...
FightPandemics is a new altruistic platform to fight COVID-19 and bring communities together. The newly launched website is available in 20+ languages and aims to be the go-to place for anyone in need, whether they're seeking medical information, donations, legal assistance, PPE, groceries, or help with their day-to-day activities. 
Individuals, organisations and governments can find up-to-date information, publish offers and request help, not only in their local area but anywhere in the world, connecting those in need of assistance with those who can provide it.
In March, FightPandemics' founder Manuel Gonzalez Alzuru contracted COVID-19 while attending a conference in Paris. After returning to Barcelona, he struggled to find help since. Even though there were many volunteer groups providing assistance in Spain, their efforts and resources were fragmented across various platforms and channels. 
Alzuru's fight against COVID-19 was hard to overcome, and after experiencing obstacles no one should have to face, the idea of FightPandemics began to take shape.
FightPandemics is now an international organisation with a network of 1500+ volunteers from 70+ countries, who have contributed tens of thousands of hours to the creation of its online platform. 
According to Alzuru, "Information sharing and well-connected communities can save lives. We want to ensure that every offer of help is matched to a need and every request for help is met with a response; now and in the future. We believe that we can seize this challenging time to drive transformation."
Since its conception, FightPandemics has experienced unprecedented growth. The team has managed to attract donations in the form of software credits, subscriptions and additional resources that equate to a value of over $1m from major brand names such as Slack, Workable, Notion, Veriff, Zendesk and Amazon Web Services. Its volunteer numbers are equally impressive; since April, the organization has received more than 6,000 applications for volunteer roles.
Ultimately, the goal is to extend the platform's capabilities to not only help tackle humanitarian crises but also empower communities by enabling them to pool money together, manage resources and make decisions collectively. As Alzuru states, "we have already received so much positive support from our partners and volunteers without even raising a single dollar in capital. This is evidence there is a strong belief in our cause and community support for FightPandemics' mission. If we unite resources we can solve many of our world problems."