Flo's Director of Medical Accuracy on medical misinformation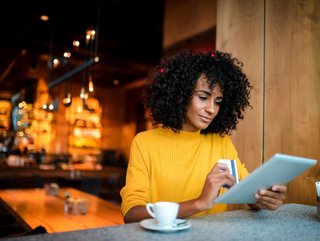 Women's health
Claudia Pastides tells us about her role as Flo's Director of Medical Accuracy, femtech leadership & how medical misinformation is impacting women's health
Hi Dr. Pastides, tell us about your role as Director of Medical Accuracy at Flo.
"My role is to make sure Flo's content is medically accurate. The main reason I decided to work in healthtech and produce medical content was because in my 12 years of being a doctor and five as a practising general practitioner (GP), I kept seeing a repeating problem.
"Many of my patients would start a conversation with, "I read on the internet that …" or "I saw on this forum …" and most of the time, the information they'd read was inaccurate.
"When the opportunity at Flo came up, I was so happy to be able to work with a platform that has such a huge worldwide reach, with the potential to bust myths and taboos with medically credible information.
"Working at Flo, I manage a team of four experienced in-house doctors (two obstetricians and gynaecologists, a GP, and a paediatrician), and together with over 120 medical experts, we help to create and review the content inside the app, on the website, and beyond!
"This includes our social media platforms and our marketing. Everything with medical information in it is either co created with us or reviewed by us. Our in-house medical team also includes another medical director (responsible for medical safety) and three other medical advisors, plus a team of scientists.
"Our goal as a team is to make sure everything at Flo is clinically safe and accurate, based on sound medical evidence, and engaging (and, when possible, entertaining too!)."
Tell us about Flo Health's new report.
"Poor knowledge and awareness of menstrual and pregnancy health among women are associated with adverse reproductive health and pregnancy outcomes. And whilst there is an increase in growing social and governmental momentum to improve menstrual and reproductive health awareness and education, we were interested to see what the situation is for women right now.
"So we surveyed 2,000 UK women aged 18 to 55 in February 2023 (alongside a similar survey in the United States) about menstrual and reproductive health. We looked at where they got their information and where they're turning to fill their knowledge gaps."
How did you react to the results?
"Some of the results were as we'd expected, but others were quite a surprise! For example, we knew more women were turning online and to social media to fill knowledge gaps, but we hadn't realised that many (72%) never double-check the health information they find on social media.
"We were also surprised that nearly half (46%) don't know when in their cycle is the best time to have sex if they want to get pregnant. Also, quite a few myths are still making the rounds (e.g., sex makes your vagina looser, you need to wash inside your vagina, and having nipple hair is abnormal).
"Although we were really pleased to see that 34% of women surveyed want to increase their knowledge of women's health, we were saddened to find that many still don't understand the menstrual cycle, that painful periods and premenstrual syndrome aren't always normal, and how sexually transmitted infections (STIs) are passed to others."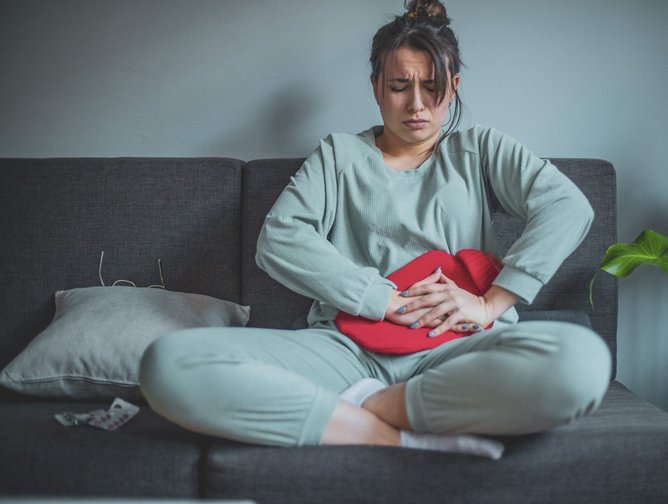 Menstrual care
How is misinformation impacting women's health?
"Being well informed about your health is empowering, so it's no wonder women want to take charge of it. But when some of the information they access is misinformation, it can have negative consequences.
"Medical misinformation can lead to increased anxiety, incorrect or dangerous self-treatments, or delays in seeking appropriate medical advice. All of these have the potential to increase suffering. Menstrual and reproductive health misinformation also perpetuates taboos and myths."
How do online platforms support women's healthcare?
"When we understand our bodies, we can get the most out of them physically and emotionally. Online and mobile platforms like Flo that work with experts in female health produce hundreds of evidence-based, medically accurate articles to help women access useful information.
"Breaking down supposedly taboo topics and discussing subject matter that can feel off-limits within families can ultimately improve health literacy. This matters because low health literacy is a direct contributor to the spread of misinformation, leading to poor health outcomes and unhealthy behaviours, especially in the areas of menstruation, sex, and pregnancy.
"We recently published some research that found that menstrual health apps, such as Flo, could present revolutionary tools to promote consumer health education and empowerment on a global scale. The study showed that 89% of women reported improvements in their knowledge of the menstrual cycle and 85% in their pregnancy knowledge from using the app."
We're in 2023 - but shame still impacts women's healthcare. Can you tell us how you're combatting this?
"At Flo we offer women a safe space, in the palm of their hand, where they can interact with others (in our Flo community), log their symptoms, track their menstrual cycle, and learn about everything from sex and orgasms to menstrual cycles, pregnancy, and perimenopause.
"No topic is off-limits really! We cover masturbation, vibrators, and squirting in the same way we comfortably explain the different phases of the menstrual cycle, how to spot STIs, and the different types of contraception. And this is just a handful of the huge breadth of women's health subjects that we cover.
"We believe that by openly and proactively talking about sex and the menstrual cycle in an easy-to-understand and medically accurate way, we're helping reduce shame related to women's health for all those using Flo and/or following us on social media."
Do you think the future of women's health is at a turning point?
"I think all health, including women's health, is at a turning point right now. We have more access to medical information (and misinformation) now than ever. AI platforms will increasingly weave into our everyday lives, and we need to make sure leaders in the femtech space make their voices heard in how it is used in women's health.
"There is so much opportunity to spread good-quality health information, and the healthtech sector needs to work together to make sure that the most credible and trustworthy information receives the most eyeballs and that the general public are educated on how to spot and check misinformation."
What do the next 12 months have in store for Flo?
"At Flo, our mission is to build a better future for female health. In addition to building upon our suite of tools, which includes cycle and ovulation tracking, tailored health insights, expert tips, and a fully closed online community, we're also looking to further innovate in the areas of privacy and security, close the gender research gap, and advance our prosocial work.
"We're also hoping to revisit this research in a year's time to see if and how the knowledge and awareness of menstrual and reproductive health have evolved following the launch of our inaugural report, as well as whether our predictions for what's in store for female health in 2023 were accurate."