Geisinger and AstraZeneca partner to improve asthma care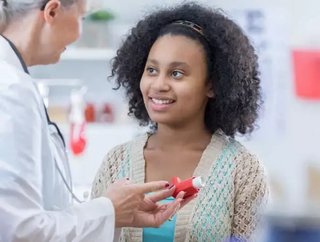 Serving over three million residents across 45 US counties, integrated health services provider Geisinger has partnered up with pharmaceutical giant Ast...
Serving over three million residents across 45 US counties, integrated health services provider Geisinger has partnered up with pharmaceutical giant AstraZeneca to create a new suite of products to improve asthma care.
Asthma is a chronic respiratory disease where the airways in the lungs become swollen or inflamed making it difficult to breath. Asthma symptoms can vary over time and worsening of asthma (an asthma attack) can be triggered by environmental exposure or allergies. There is no cure for asthma, but it can be managed. The number of asthma cases has risen with each passing year.
Ensuring that products integrate into electronic health records (EHRs), the companies will seek to engage patients and providers in co-managing the disease.

The new asthma app includes mobile app data which is connected to a real-time, web-based application called Provider Asthma Management Assistant. The assistant combines EHR and patient-reported data feeds to enable asthma educators and respiratory therapists to triage patients and bring in specialists when needed. 

"Asthma symptoms can be unpredictable and breathing issues don't always occur in the doctor's office – a tool to help patients and physicians stay connected and share information in real-time is what connected health is all about," said Tosh Butt, Vice President, Respiratory, AstraZeneca.
"AstraZeneca's partnership with Geisinger is focused on how we can arm patients and physicians with digital tools with the intention of speeding diagnosis and treatment decisions."
See also
The new app allows patients to view asthma-related weather forecasts, log symptoms and asthma triggers, establish medication reminders, track health status over time, and, crucially, communicate with their healthcare team. 

"Patients sometimes do a lot worse with their asthma than we know based on a three-, six-, or nine-month periodic office visits," said Paul Simonelli, M.D., Ph.D., chair of Pulmonary and Critical Care Medicine at Geisinger. "This new suite of products could easily be adapted to any long-term chronic respiratory illness that needs monitoring, including COPD (chronic obstructive pulmonary disease)."
With the new app products, attacks and symptoms can be tracked and easily monitored in real-time by the full spectrum of the health care team.

Geisinger and AstraZeneca's partnership in developing the asthma app suite uses scientific expertise from both companies in disease management, patient engagement, adherence, healthcare innovation, research, and technology to fundamentally redesign how asthma patients are diagnosed and treated.
Rebecca Stametz, Senior Director, Clinical Innovation at Geisinger, informed Fierce Pharma, "These products are not a substitute for clinical care and are not intended for rapid response systems, but rather to better understand the patient's experience with asthma. The products can be viewed as a vehicle for more robust patient-clinician communication."
In the UK, data analytics company Polymatica has recently announced its findings of a comprehensive analysis of government GP data. The company has revealed that the amount of asthma medication prescribed has increased by 17% in six years, whilst the amount of antibiotics prescribed dropped by 12% during the same period.
The amount of antibiotics prescribed stood at 28.7mn items in 2017, down from 32.8mn in 2011, with penicillin still the predominant antibiotic issued by GPs. The amount of asthma medication prescribed in 2017 hit 54.6mn items for the year, up from 46.5mn in 2011. These new tools could help support this growing health market.