Getting ready for the next pandemic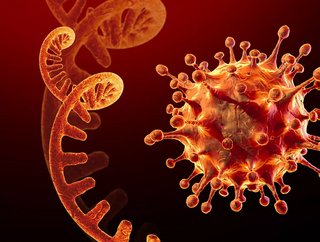 John Schaeffer, Co-President at SSG, on how health departments can leverage IT to mitigate future pandemics
I've seen a lot of pundits over the last year and a half refer to the COVID-19 pandemic as a "once in a lifetime" event, but I don't think that's accurate. Certainly, the effects of the virus will be felt for generations, but it would be naïve for us to think that the crisis has passed just because vaccination rates are going up.
Even though there are victories we should all celebrate – including the development and deployment of no fewer than five vaccines in less than a year – now is not the time to collectively let our guard down. Local health departments must now shift their focus from containing the outbreak to remaining vigilant against whatever comes next.
 
That includes continuing to monitor new developments with the current pandemic. All you need to do is look at the tragedies happening in South Asia right now to see that there are many countries around the world that still do not have the virus under control. Even here in North America, vaccination rates are uneven at best. Canada is months behind the United States when it comes to inoculations, and there are many regions in the US where vaccination rates are low due to scepticism about their safety and efficacy. In many cases, these trends are closely and unfortunately tied to prevailing political allegiances.
 
It is against this backdrop that thousands of city and county health departments find themselves trying to fight a global pandemic on a local level. Their work is nothing short of heroic, with teams of medical professionals working around the clock to provide vaccines while simultaneously caring for people who are already ill. And it's not just front-line workers who have the responsibility to keep their communities safe: IT teams also have a critical role to play.
It's no secret that health department technology teams have spent years being forced to do more with less. Because of budget cuts at the state and federal level, resources have been harder to come by. But, thanks to the pandemic, 2021 may actually be a year when budgets increase. The federal government recently announced a $24 billion initiative to help the US improve its healthcare infrastructure, which gives city and county health departments an opportunity to make the structural changes they need to improve outcomes.
 
One of the biggest imperatives faced by public health organizations throughout the country is the need to finally embrace a fully digital strategy. It is amazing to think that in 2021 there are many healthcare protocols (including tracking vaccinations) that are managed manually; in today's fully wired world, that should absolutely not be the case. Health departments need to make technology a key part of their strategies and develop best practices that allow them to automate as much as possible. This will cut down on inefficiencies while providing for better recordkeeping, better data, and better health outcomes.
 
This is easier said than done, of course. Not only are new technologies costly to buy, but they can take a long time to implement… and there's still no guarantee that users will embrace them. We've all heard stories of expensive technology systems going to waste because no one actually uses them. That simply cannot be an option moving forward. Public health departments need to select tools that not only look good on paper, but can actually make their work more efficient and effective. That is only possible if CIOs have a seat at the table.
Digital transformation is long overdue in the public health sector, as the strains of the past year have clearly shown. But COVID-19 has been good at forcing changes that have been a long time coming, like the remote-work economy and mail-in voting. Hopefully it helps bring about change in the public health sector as well, because successfully navigating the next global health crisis might just depend on it.