HealthHero reaches 30m lives across Europe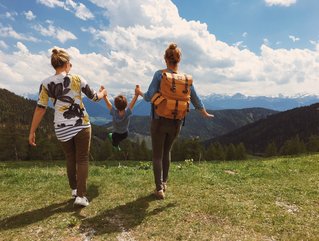 Digital healthcare platform HealthHero has reached 30mn members and is planning to expand across Europe with mental and physical wellbeing services
HealthHero, the digital healthcare pioneer of Europe, has announced that now 30mn patients are covered by its services. These patients include those from corporate and insurance partners, the NHS, and those independently served through the group's sites and apps.
Founded in 2019 and headquartered in London, HealthHero provides remote access for doctors and clinicians to directly access patients, as well as insurance policy holders.
Creating efficient digital healthcare with human expertise
HealthHero's core aim is to simplify healthcare and improve the lives of its users, using a combination of digital convenience and human expertise. With three million consultations each year and now with 30mn people covered, HealthHero has reduced the burden on in-person care across healthcare systems.
HealthHero's partners which have gone live with HealthHero's healthcare services include France's Santéclair and Groupama, while in the UK, Lime Insurance and Medipartner use HealthHero's GP Services.
Combining digital convenience with clinical expertise
HealthHero's co-founder and CEO Ranjan Singh said he was delighted to reach this milestone.
"We are helping to simplify healthcare and improve lives no matter when patients need it," said Singh. "By combining digital convenience with clinical expertise we can serve a huge number of people that national health services cannot always support, whether that is by providing virtual or remote consultation directly to patients, or through employers, insurers and other partners such as wellbeing providers. We are looking to expand our reach even further across Europe, particularly through mental and physical wellbeing services for employers and insurers, as well as moving into preventative care."
"Healthcare can be frustrating, time-consuming and operate in silos. We seek to improve people's lives by giving patients a better experience and outcome from their healthcare interactions," added Singh. "We also seek to tackle the problems of cost and capacity within healthcare systems, which are exacerbated by inefficiency. The chronic shortage of clinicians in Europe is only getting worse and we believe that the answer is to deliver healthcare solutions in a smarter and more efficient way through technology."