How digital self-management tools can support patients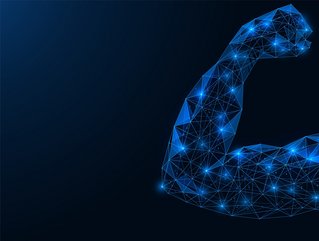 Andreas Hessner, head physiotherapist of digital therapies at physiotherapy provider Ascenti, on the importance of digital self-management tools
The number of people suffering from MSK issues has escalated dramatically post-COVID-19, with almost a third of the population (20.3m people) living with an MSK condition.
It's estimated that almost one in five people have a long-term MSK problem, with conditions such as neck, lower back pain and arthritis cited as the UK's leading causes of years lost to disability – with more years lived with MSK disabilities than any other long-term condition.
Digital healthcare can support patients and gives them control
In the UK, the NHS is struggling to cope with the rising number of MSK issues – with such conditions accounting for almost a third of all GP consultations. Pre-pandemic, there were already 45-day waiting lists for physio treatments, and post pandemic the situation is worse still, with more people now waiting for MSK treatments than any other form of care.
We're at a critical point – but there is hope in the form of digital self-management tools, with new research showing they have a key role to play in tackling the current crisis.
In recent years, we've seen an increase in the use of digital health tools and COVID-19 led to a further acceleration in the adoption of patient-facing technology, with 62% of patients reporting increased use. When patients experience symptoms that aren't concerning, the majority (60%) would prefer to communicate with a clinician using technology or the telephone.
Personalised care, where people have more choice and control over how their care is planned and delivered, is becoming an increasingly popular route, designed to empower patients with the knowledge, skills, and confidence to manage their own health more effectively.
Pre-COVID-19, virtual physiotherapy services represented the minority of support offered by both the private and public physiotherapy sectors – however, the pandemic created a sudden need for digital services to be rolled out more widely across the industry.
Since then, there have been numerous exciting developments – with research indicating that digital self-management tools can play a game-changing role in alleviating current pressures on healthcare and giving patients the control they want.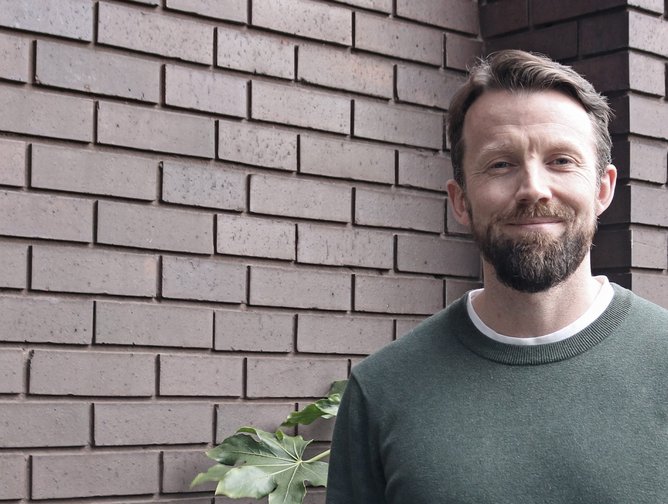 Andreas Hessner, head physiotherapist of digital therapies at Ascenti
The benefits of digital self-management tools in physiotherapy
One such example is Ascenti Reach, a first-of-its-kind, newly launched app that delivers a physio-led, self-management solution to users through digital triage, personalised video exercise plans and 24/7 access to online clinician support. It also offers additional tools including progress trackers and educational articles.
While other apps are about keeping people out of care, Reach identifies the most appropriate, safe, motivating, and convenient pathway for the individual at that time, providing them with the tools they need to effectively manage their health from a preventative healthcare perspective and treat both minor or more serious MSK problems.
It's supported by a study of over 1,000 MKS patients who piloted Reach, that concluded Reach is clinically effective at delivering pain improvements and improving patient engagement in prescribed exercise - addressing the challenge of traditional in-person physiotherapy where as many as 70% of MSK patients do not engage in prescribed home exercise.
Other benefits that came through in the study include the convenience to patients of not having to leave the house or book time off work, and the reassurance of being able to quickly check things with a clinician through the 24/7 Chat function.
Crucially, at a time when NHS waiting lists for MSK injuries are at record levels, the study found that, while a physiotherapist providing in-person treatment might have the capacity to see 40-50 patients per week, Reach enabled physios to support a far higher caseload of patients, increasing cost-effectiveness and satisfying clinicians. Furthermore, the emergence of innovative digital health tools like Ascenti Reach opens the door for new types of interesting careers for physiotherapists.
For all the benefits and opportunities digital tools offer, there are a number of challenges to be aware of too.
Although we have seen an unparalleled surge in digital health adoption, a significant proportion of people don't have access to digital services, and some do not feel confident using digital tools. Therefore, it's vital that digital health tools are offered only as part of a broader healthcare eco-system that also includes in-person treatment.
Additionally, while digital triage has been found to be effective, some patients may be more likely to trust a diagnosis and treatment plan that is given to them after a physical examination – meaning it's vital that digital assessment and screening surveys are rigorous in their methodology, with clinician reviews and escalation procedures helping to alleviate any risk of error.
Physio-supported self-management will never replace in-clinic treatment, however, used effectively, it can improve the patient experience, augment clinician and patient outcomes, enhance professional standards and increase career opportunities – all while delivering clinically meaningful results.
Learn more about Andreas Hessner and Ascenti here.